PREMIER LEAGUE MATCH DAY 30
Premier League Match Day 30 is upon us, sort of. As per usual Premier League Match Day 30 will be shown by pay-TV broadcasters Sky Sports, BT Sport, Amazon Prime and with match highlights available free on BBC Sport with Match of the Day.
Because of the quarter-finals of the FA Cup taking place this weekend, there are only four Premier League games taking place rather than the ten we would normally have on offer. It, of course, means more fixture congestion across the last few weeks of the season. Such is the way of a busy season though, and the teams at the top and bottom of the league are in situations where they simply need to win their games and let the chips fall where they may.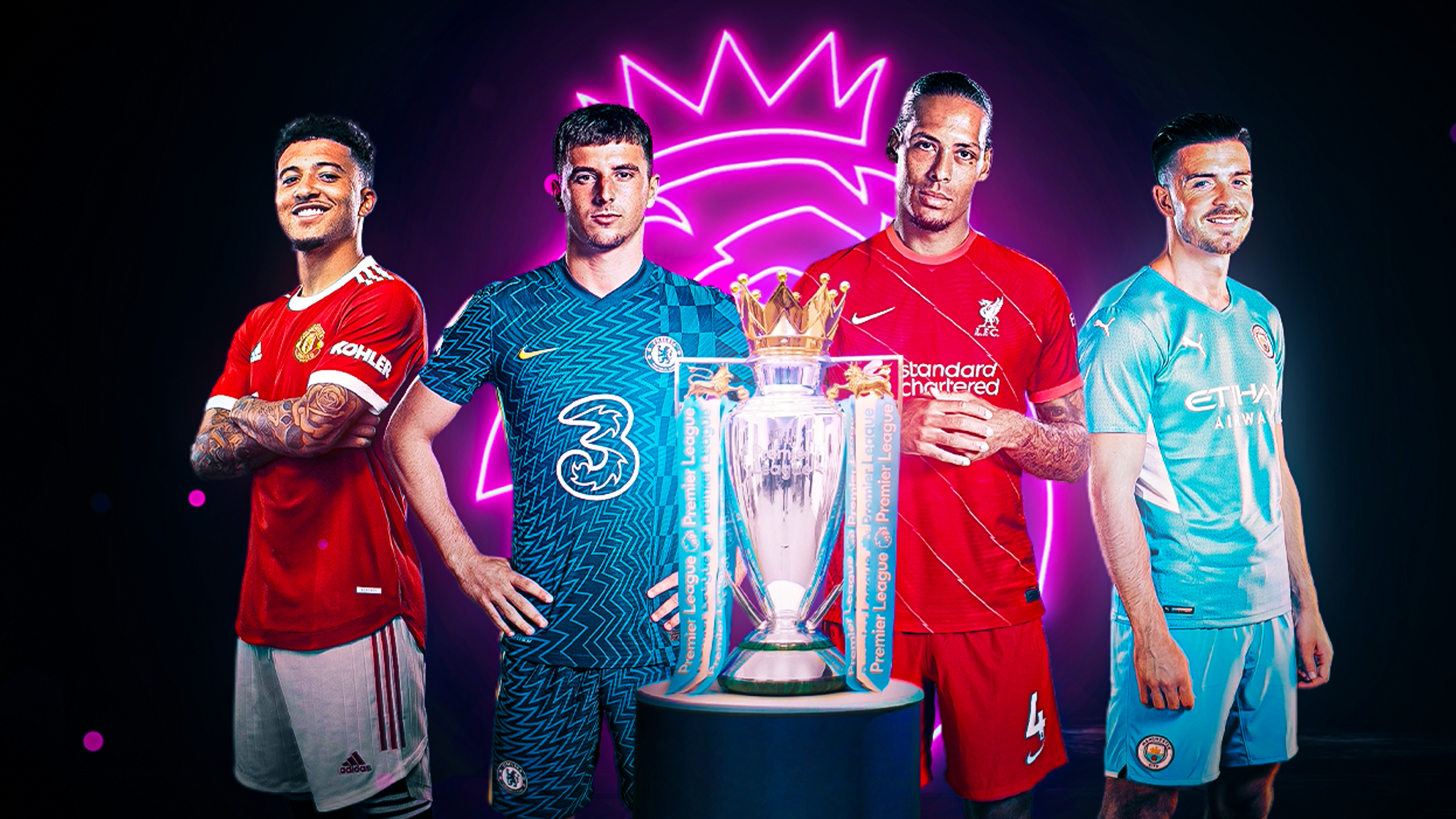 Our Premier League Match Day 30 preview is brought to you in partnership with EPL Index, and Dave Hendrick – host of the Two Footed Podcast, offering FREE podcasts to football fans.
With only four games this week, we've decided to preview two in a bit more depth than the usual three from Premier League Match Day 30.
Premier League Match Day 30 | Tough Test For Gunners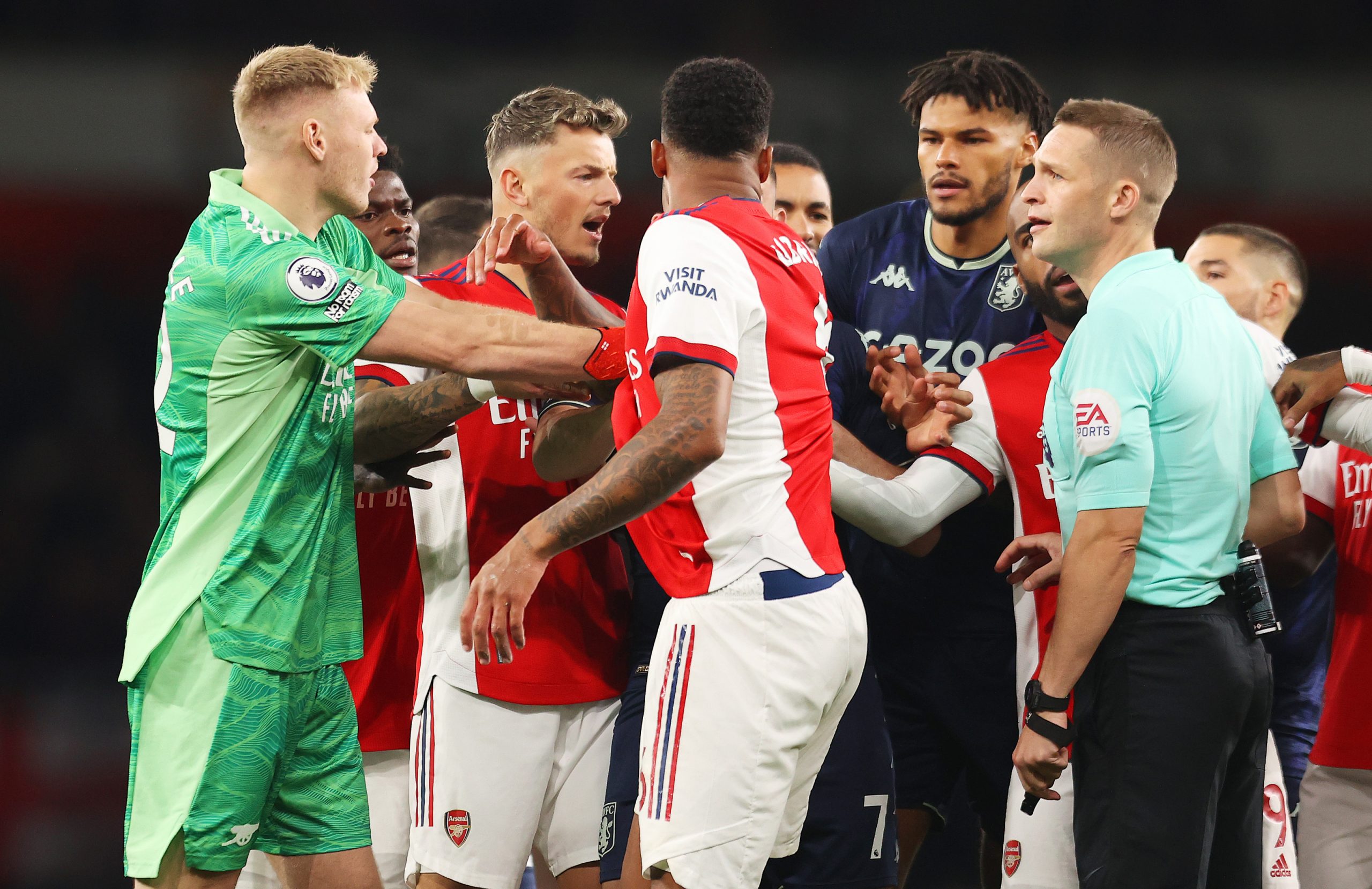 ⚽ Aston Villa vs Arsenal
📅 Saturday 19 March 2022
⏰ 1230 UK Kick-Off
🖥️ BT Sport Live Streaming
First up, Arsenal try to bounce back from a midweek defeat to Liverpool against an Aston Villa side who have looked feisty of late and will fancy their chances of taking something off the Gunners with their home crowd behind them and Arsenal on a short turnaround.
Villa come into the game off the back of a defeat to West Ham in which they had chances to take a point but were undone by their own defensive sloppiness more than anything West Ham did. That defeat ended a nice three game win streak that was much needed after the head of steam they had built up in the early weeks under Steven Gerrard had disappeared. Villa won four of their first seven under Gerrard, while losing the other three to Manchester City, Liverpool and Chelsea. There's no shame for Villa in defeats to those clubs and they were able to take plenty of encouragement from their performances against City and Liverpool.
Unfortunately things went quite flat after that and some of the bad habits of the Dean Smith era came back to the surface. The won only one of their next six games, away to Everton, while drawing at home with Leeds and then losing back to back games against Newcastle and Watford. Questions were starting to be asked about whether Gerrard was ready for a job of the magnitude of Aston Villa but wins over Brighton, an in-form Southampton and Leeds brought back the good feeling. Gerrard won't want the team to get into the habits of being streaky and losing games in bunches so a result will be a must this weekend in the mind of the Liverpool legend.
The Gunners gave it their best shot against Liverpool, but still came out on the wrong end of a 2-0 defeat. For all that Arsenal huffed and puffed in the first half, they created not a single chance and failed to register a shot on goal. They had a bit more luck at the start of the second half when Thiago Alcantara's misplaced pass created the first chance of the game for Martin Odegaard, who failed to beat Alisson Becker. Liverpool scored a few minutes later, and added a second eight minutes later. The most concerning thing for Arsenal's should be the manner in which the gave up after going two down. There was almost half an hour left, but Arteta and his players just accepted their faith. That's not the mark of a top team.
Arsenal had won five straight before that, and have made their bones by beating teams like Aston Villa this season. As poor as they have been when it comes to playing the division's top clubs, they have been flat track bullies over the mid-table and bottom half teams. Their 3-1 win over Villa at the Emirates was one of the last games of Dean Smith's tenure and remains one of the Gunners most impressive wins of the season. Arteta has definitely improved this group of players across the season but how much is open to debate. Completing the double over Villa is a must if they want to press home their claim for a top four finish.
No matter where you are, you can use your Liberty Shield VPN to find a way to watch Premier League Match Day 30. Don't have a Liberty Shield VPN? You're missing out! Click right here to check out what we can offer you, and use the code ROUTER50 to get a 50% OFF a VPN Router at check-out.
Premier League Match Day 30 | All In For Fourth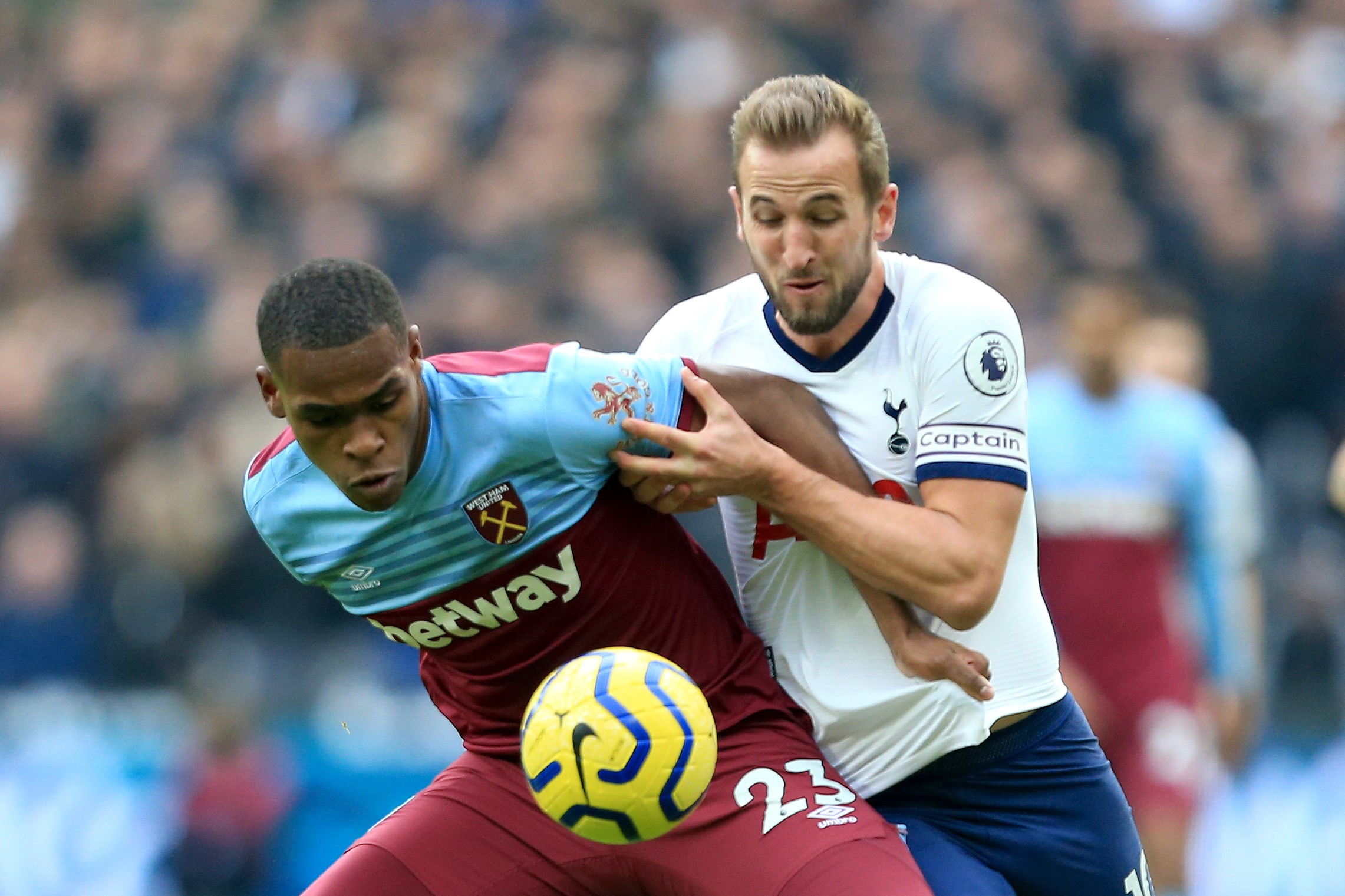 ⚽ Tottenham Hotspur vs West Ham United
📅 Sunday 20 March 2022
⏰ 1630 UK Kick-Off
🖥️ Sky Sports Live Streaming
Should Arsenal fail to beat Villa on Saturday, Spurs and West Ham are two of the four Premier League clubs who stand well placed to take their spot in the top four. This game might not quite be a must-win for both sides, but it does fall into the category of must-not-lose.
Spurs are almost impossible to predict. Games that look straight forward for them turn into defeats. Tricky games are won, and somehow they've done the double over Manchester City this season. Antonio Conte is starting to get the team playing in a manner closer to what he wants but still has a lot of work to do. January signings Rodrigo Bentancur and Dejan Kulusevski have already had a massive impact on the team, adapting quickly to the demands of the Italian manager and raising the level of those around them. A couple more like them in the summer and Conte might well have a team who can compete for major silverware on his hands.
For now, the mission is a top four finish. If they fail to achieve it, it will be chalked down to the failures of Nuno Espirito Santos as a way to avoid criticising Conte. In truth, it will have little to do with Nuno, or Conte. It will fall squarely at the feet of an overly entitled group of players and in particular Harry Kane. Kane's performances this season have been nothing short of disgraceful. He has looked better in recent weeks but is still struggling to string a run of good games together. Tottenham need him to play like the Harry Kane of the last seven seasons. It's not about goals. It's everything else. Much of it comes down to effort. Kane's hasn't been good enough this season, that needs to change over the final 10 games to help Spurs pinch 4th.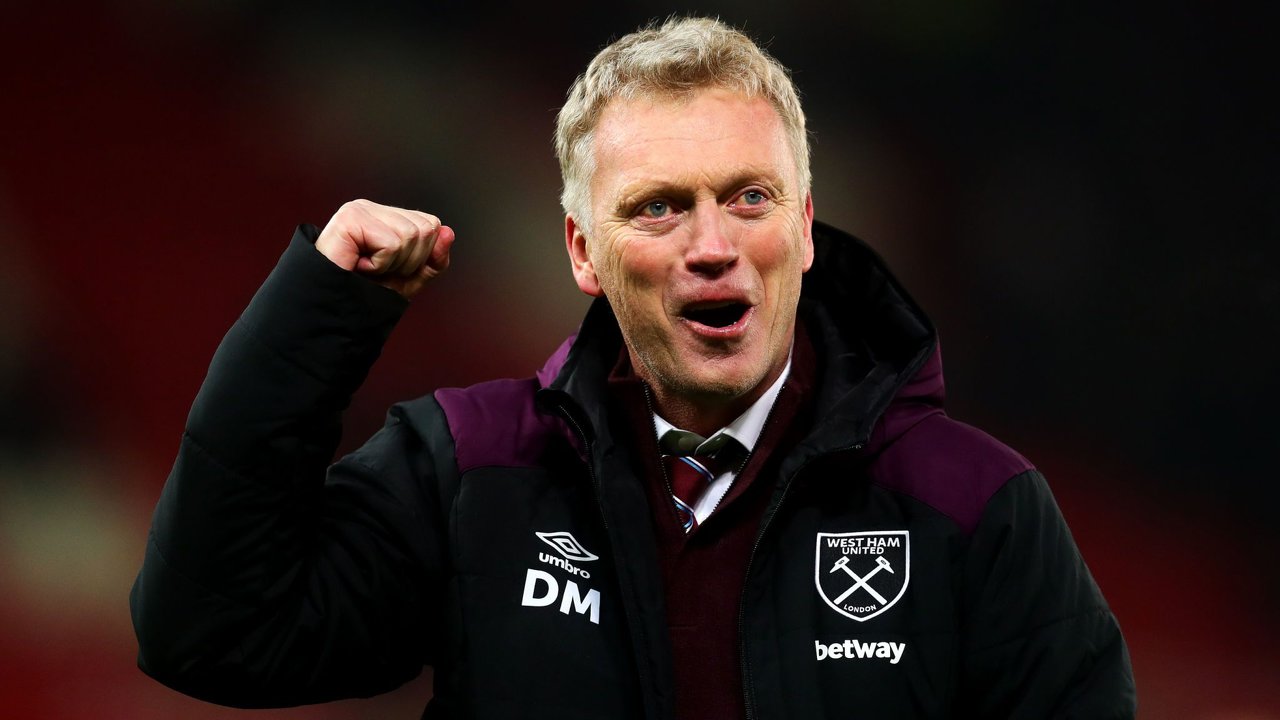 The Hammers over-performed last season, and could easily have slipped into the top four last season had their form held up. From a team expected to battle relegation, David Moyes and his men found their way into the European positions. That reset the expectations for this team and to their credit they have more than matched those expectations. They have finished 13 of the 29 match weeks of the season in the top four while spending only three weeks outside of the European spots. To carry on last seasons form while also competing in Europe is very impressive considering the lack of quality depth available to the manager.
West Ham defeated Tottenham 1-0 at the London Stadium earlier in the season. It was the second last game of Nuno's spell as Spurs manager, and feels like a lifetime ago, but Moyes and his team will remember that they have already proven their ability to defeat their more glamorous London rivals this season. With Declan Rice elevating his game to a new level this season, Pablo Fornals proving himself to be one of the most consistent performers in the league and Kurt Zouma turning in monstrous performances on a weekly basis, this West Ham team have quality up and down the field. The injury to Jarrod Bowen has happened at a bad time but they do have quality options to call on in his absence.
No matter where you are, you can use your Liberty Shield VPN to find a way to watch Premier League Match Day 30. Don't have a Liberty Shield VPN? You're missing out! Click right here to check out what we can offer you, and use the code ROUTER50 to get a 50% OFF a VPN Router at check-out.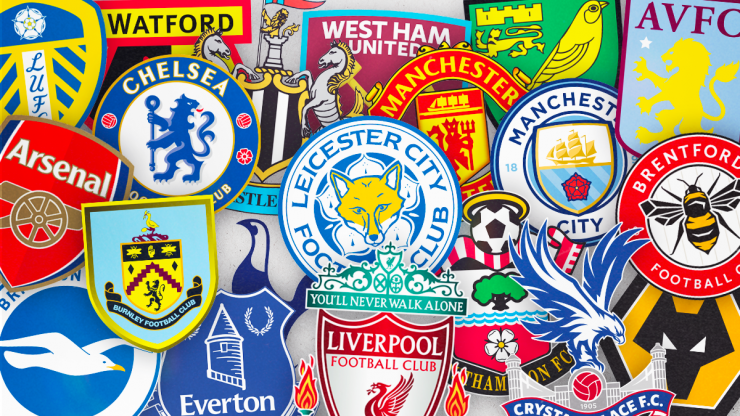 How to watch every Premier League Match 30 game from anywhere…
Premier League Match Day 30 matches will be streamed live between Sky Sports, BT Sport, Amazon Prime and the BBC Sport website, as well as their respective apps for iPhone, iPad, Android, Smart TV, Now TV, FireTV etc.
But these streaming services are not available to everyone, for example when you load BT Sport in the USA, Germany, Ireland, Netherlands, France, Spain, Portugal, Australia, Dubai, Canada etc. you will get an error message.
Sorry, this video is not available in your country. This is basically because their streaming services are geoblocked based on the IP address being used to access it. You must be a UK domestic web user to access BT Sport, Sky Sports, Amazon Prime UK and BBC Sport live tv streaming.
Get a UK IP address for Premier League Match Day 30
If you want to watch on your Windows PC, Mac, FireTV, iPhone, iPad or Android then you can get a UK Proxy or VPN Apps from Liberty Shield, FREE for 48 hours and then from only £8.99 per month..
Prefer to watch on supported media streaming devices like Now TV, Smart TVs, Apple TV, Xbox, PS4, Roku etc? You'll need a UK configured VPN Router setup as British, available from only £9.99 with Worldwide Shipping available.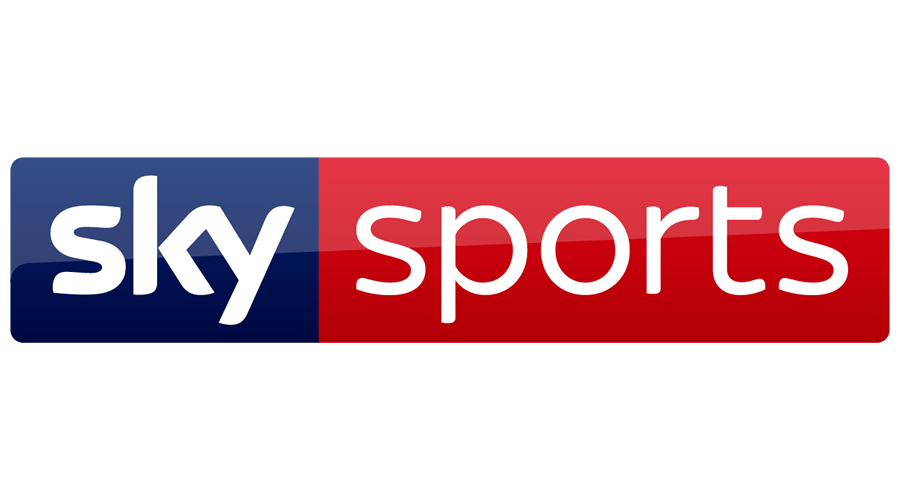 How can I watch Sky Sports Premier League 21/22 matches live?
Sky Sports is the main home of Premier League football with the Sky Sports Premier League and Football channels costing just £18 per month combined, or you can pick up the complete sports package from just £25 per month. NOW is essentially Sky Sports without the commitment to a lengthy contract, offering the exact same number of games. You can buy day membership (£9.99) or month membership (£33.99).
If you have a a UK VPN, then you can watch Sky Sports streaming from anywhere. Existing Sky Sports customers can watch with Sky Go on computers or their various apps. If you want to pay-as-you go with no contract then Now TV is your best bet; with their Day, Week and Month passes. Sky has a whopping 11 sports channels. It's offering covers all sorts, from cricket, motor racing (including Formula 1 and Indycar), boxing, NBA, golf, rugby league, women's rugby and netball. Sky's non-Premier League football coverage sits on Sky Sports Football and now includes the Bundesliga as well as both EFL games and Scottish football fixtures.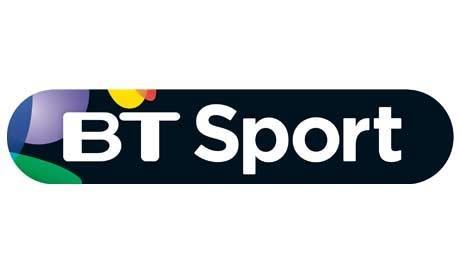 How can I watch BT Sport Premier League 2021/22 matches live?
BT Sport typically show games in the weekly Saturday lunchtime slot but they do show additional matches. You can sign up for a BT Sport subscription or pick up a contract-free BT Sport monthly pass for £25.
BT Sport will also carry coverage of the UEFA Champions' League and Europa League until 2024. Subscribers can watch BT Sport on their computers as well as their various apps on connected devices. They do offer a Monthly Pass with no contract, which will give customers access to the BT Sport mobile app. Fun Fact: Premier League VPN is one of the most searched phrases on Google.
Remember that BT Sport also features coverage from the Ligue 1 for Messi at PSG, and holds rights to Moto GP, UFC and WWE coverage as well.  After a long delay the BT Sport app is now available on several models of Smart TV as well as Roku and Amazon Fire TV devices.
How can I watch Amazon Prime Premier League 21/22 matches live?
Amazon Prime Video offers sporadic games throughout the season plus bumper rounds of fixtures ahead of each Christmas period. Take advantage of their 30-day free trial which includes free next-day delivery across the Amazon store. Amazon also broadcasts sports including the US Open tennis championships, other ATP World Tour tennis events and NFL games.
Fans will need a Prime membership to watch fixtures on the online streaming service.  You can watch Amazon Prime on your computer or with their connected mobile apps on various devices, including Amazon FireTV.  The Amazon Prime service is priced at £7.99 per month, although if you've not subscribed before, you can access its services on a 30-day trial period. Fun Fact: Premier League VPN is one of the most searched phrases on Google.

How can I watch BBC Sport Premier League 21/22 matches?
One of the very few benefits of Premier League behind closed doors during the COVID-19 Pandemic was seeing BBC Sport offer several Premier League matches with free live streaming for the first time ever; sadly the pay-TV providers have resumed exclusivity for the 21/22 season.   However, if you are content with free Premier League Match Day 23 highlights then the BBC have you covered, with Match of the Day and Match of the Day 2, available live when screened on the BBC Sport website, and also on catchup with BBC iPlayer. Fun Fact: Premier League VPN is one of the most searched phrases on Google.
Furthermore; Sky Sports, Now TV, BT Sport, Amazon Prime and BBC Sport aren't the only geographically-censored streaming services a VPN or Proxy will allow you to access.  Other UK services like BBC iPlayer, ITV Hub, All 4 and BritBox are available. Plus with the option to switch to our USA service whenever you like, you can access Hulu, HBO GO, Netflix and Pandora.  Essentially you can access international content from virtually anywhere!