PREMIER LEAGUE MATCH DAY 31 | PART 2
The final International Break of the season is over and it's time for Premier League Match Day 31. As per usual Premier League Match Day 31 will be shown by pay-TV broadcasters Sky Sports, BT Sport, Amazon Prime and with match highlights available free on BBC Sport with Match of the Day.
The Premier League returns after the latest international break and this is where the real business of the season begins. We've previewed the remaining eight weeks and the battles within the league that will be decided between now and May 22nd.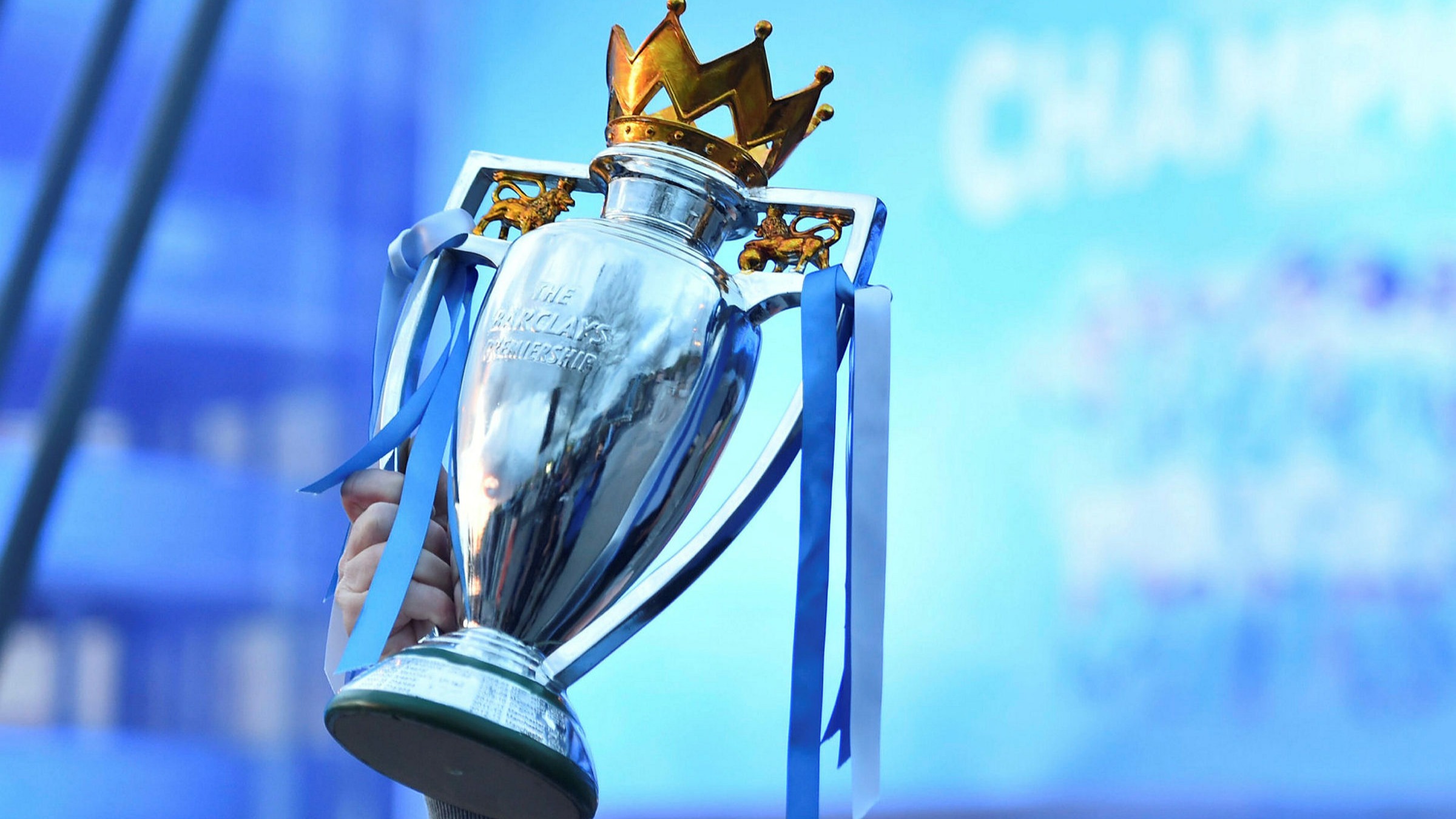 Our Premier League Match Day 31 preview is brought to you in partnership with EPL Index, and Dave Hendrick – host of the Two Footed Podcast, offering FREE podcasts to football fans.
This weekend the Premier League does not present us with any marquee games, with numerous top vs bottom battles and a number of games amongst the mid-table teams. That doesn't mean there won't be good games though, so as ever we've picked three of this weekend's fixtures to preview.
Premier League Match Day 31 | Midlands Bragging Rights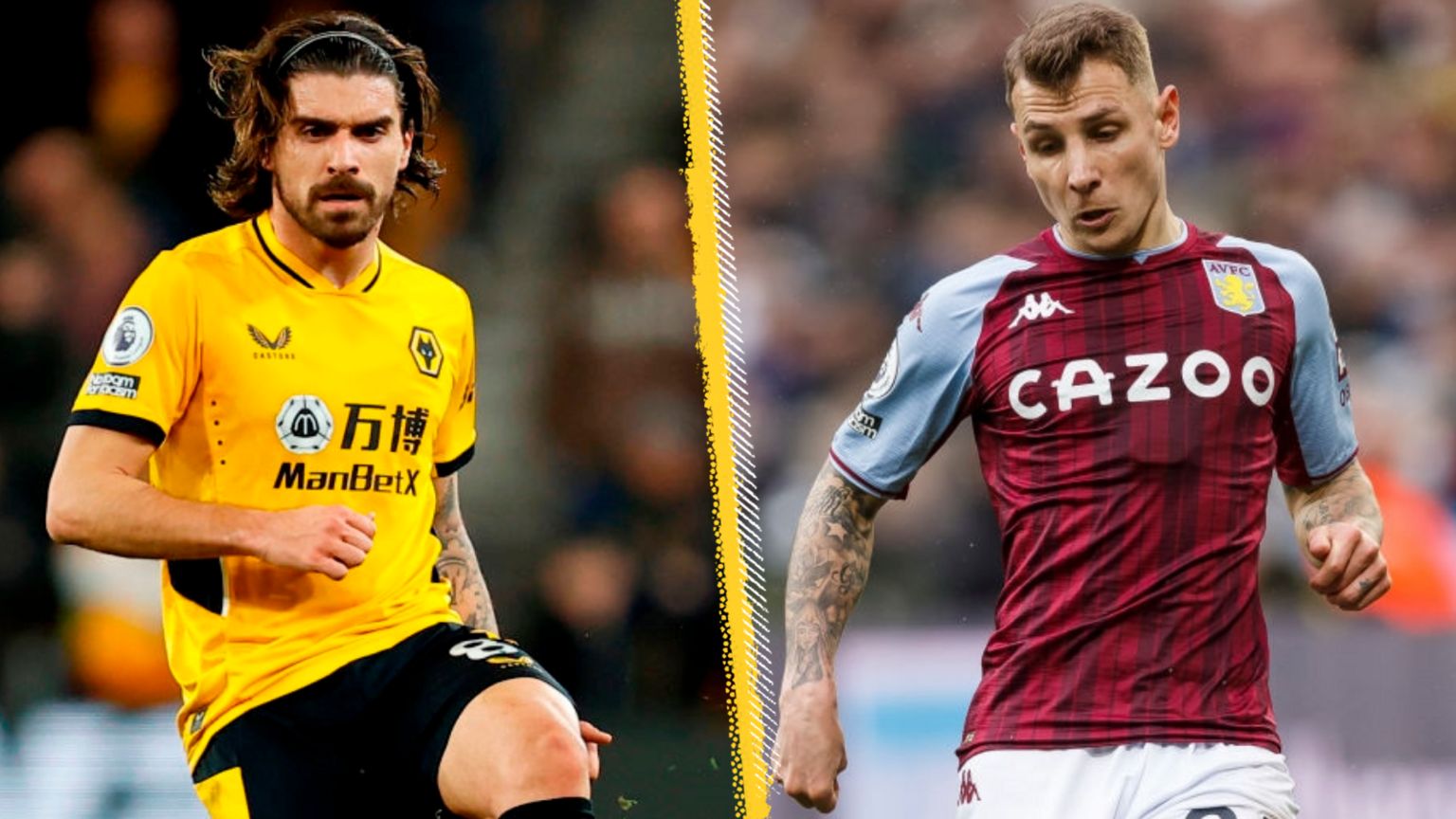 ⚽ Wolves vs Aston Villa
📅 Saturday 2 April 2022
⏰ 1500 UK Kick-Off
🖥️ No Live UK TV Live Streaming
A Midlands Derby means local pride on the line as 8th placed Wolves welcome 9th placed Aston Villa to Molineux. It seems unlikely that Villa can make up the 10 point gap between themselves and Wolves, but a win here along with them having a game hand could open a window of opportunity for them.
Wolves have lost three of their last five games, but that has been a very difficult five game run. They faced Arsenal twice, Spurs, West Ham and Leicester. All bar Leicester are above them in the table, but Leicester have the talent to be challenging for Europe so despite their poor form this season they are not an easy game for anyone. Wolves will be hoping to have Nelson Semedo and Pedro Neto back from injury but with Ruben Neves potentially out for another month they are greatly weakened in midfield.
Bruno Lage has done an excellent job thus far, and it will be interesting to see what Wolves do this summer in terms of moving to the manager's preferred system of using a back 4, rather than the back 5 that's forced on him this season because of Conor Coady's inability to play in a back four. One big question will be whether or not they keep Trincao, and with Adama Traore currently on loan there's potentially a swap deal that works for everyone on the table. Trincao can strengthen his case for such a move with some good performances between now and the end of the season.
Villa have four of their last season, bookended a three game winning run with back to back defeats either side. That sums up their form under Steven Gerrard, who has overseen 18 Premier League games with eight wins and eight defeats. Gerrard would likely want his team to find some consistency over the remainder of this season, as he aims to plan for next season. With Gerrard having taken over from Dean Smith in November, he basically has a free hit for the remainder of the season as he assesses the squad. It's the players who's future is uncertain, not him.
One player with a big question mark over his name is Coutinho. On loan from Barcelona, there is an option for Villa to buy him in the summer. The Brazilian playmaker is not the player he once was at Liverpool, but he's still a real difference maker and has four goals and three assists in just 778 minutes for his new club. He seems happy under Gerrard, his former team-mate, and Gerrard will likely be talking to his board about making the deal permanent if the player is happy to remain in the Midlands.
No matter where you are, you can use your Liberty Shield VPN to find a way to watch Premier League Match Day 31. Don't have a Liberty Shield VPN? You're missing out! Click right here to check out what we can offer you, and use the code EPL25 to get a 25% OFF your VPN or VPN Router at check-out.
Premier League Match Day 31 | The Blame Game
⚽ Manchester United vs Leicester City
📅 Saturday 2 April 2022
⏰ 1730 UK Kick-Off
🖥️ Sky Sports Live Streaming
Last season these teams finished 2nd and 5th respectively, the season before they finished 3rd and 5th respectively. They entered this season with expectations that both would once again be strong top four contenders. Indeed, if you listened to mainstream media, Manchester United were primed to challenge for the title having re-signed Cristiano. It's fair to say that the season hasn't gone to plan for either of them.
Manchester United are a circus. Their search for a new manager has become very public, with Sky Sports playing out every single step of it for our viewing pleasure. How it can be that after firing Ole Gunnar Solksjaer at the end of November that United, as we enter April, are only now beginning their search is anyone's guess. One would have thought that they would have immediately began their search when Ralf Rangnick arrived as the interim manager, but that would take competency. United are the most incompetent club in the division, though Everton do possess a strong claim to that title.
United captain Harry Maguire was booed by England fans during the week, in large part because of his performances for United. The world's most expensive defender has become something of a liability this season, looking completely uncomfortable with being asked to play higher than the edge of his own 18 yard box. The partnership with Raphael Varane was meant to elevate United but it simply hasn't worked and there are real questions about whether or not United should sell this summer.
Leicester's league campaign has been a disaster given the expectations for a team that finished 5th in each of the last two seasons and has quality options in every single position, and two quality options in most of them. Brendan Rodgers, media darling due to his willingness to be an off the record source to any journalist who will listen, has escaped criticism for the most part. His signings, Ryan Bertrand and Jannik Vestergaard, have been disasters and the youngsters brought in by the recruitment team, Patson Daka and Boubakary Soumare, have been underused which is the norm for Rodgers.
One of the biggest questions facing Leicester this season is whether or not they keep Rodgers, but the manager himself seemed full of bluster recently when he loudly announced that the players are playing for their future. Placing the blame for failure on players is a Rodgers staple, but watch him be quick to claim credit for himself should the Foxes win at Old Trafford this weekend.
No matter where you are, you can use your Liberty Shield VPN to find a way to watch Premier League Match Day 31. Don't have a Liberty Shield VPN? You're missing out! Click right here to check out what we can offer you, and use the code EPL25 to get a 25% OFF your VPN or VPN Router at check-out.
Premier League Match Day 31 | The Familiar Face Foe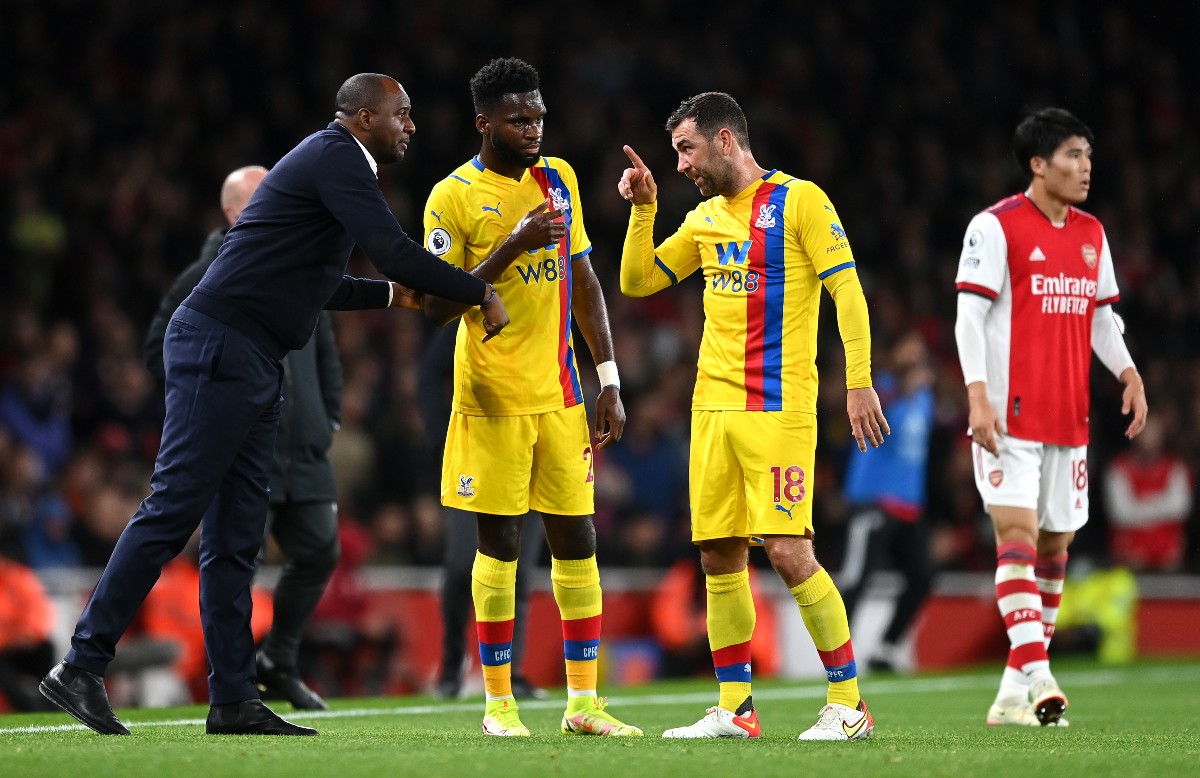 ⚽ Crystal Palace vs Arsenal
📅 Monday 4 April 2022
⏰ 2000 UK Kick-Off
🖥️ Sky Sports Live Streaming
More and more, we see clubs appointing former legends as their new manager, hoping to revitalize the place and get the fans back on board. Arsenal fans will be looking at Patrick Vieira in the Palace dugout this weekend and wondering if he might some day get the call to return to the club he led to the best era in their history.
Vieira has done a very impressive job with Palace in his first season as a Premier League manager. With the amount of squad turnover the Eagles had in the summer, as well as Vieira's unproven track record in the Premier League and how late he was appointed, Palace were tagged as relegation possible pre-season. After losing their first game to Chelsea, Palace have gone on to be a very comfortable midtable team with no worries of relegation at any point. They've caused the top two trouble, taking four points from their games against City,
Palace have doubts over Michael Olise and Wilf Zaha for this weekend and it might well be worth their while being cautious this season with a view on getting those two fully fit ahead of their FA Cup semi-final in two weeks. A trip to Wembley is much deserved for their fans who had to suffer through Tony Pulis, Neil Warnock, Alan Pardew, Sam Allardyce and Roy Hodgson over an eight year run.
Arsenal are currently in control of the fourth Champions League spot and will view themselves as favourites to claim it at the seasons end. They have a very difficult run in, with games against West Ham, Chelsea, Spurs and Manchester United still to come, along with Palace, Brighton and Southampton who won't roll over for them. Arsenal have done really well at beating up on the bad teams this season but haven't been hugely impressive against anyone position 13th and above at the time of playing.
Mikel Arteta has, to his credit, improved the team over the course of this season but major question marks remain about this team's ability to come from behind and claim points, as well as the manager's ability to make in-game changes. With multiple weeks to prepare for this game, Arsenal will likely put forward an impressive showing but if Palace can score early and put the Gunners on the back foot it will be interesting to see how they react. There is no doubting their talent, but their mentality is questionable and we'll have to see if a leader emerges from this group.
No matter where you are, you can use your Liberty Shield VPN to find a way to watch Premier League Match Day 31. Don't have a Liberty Shield VPN? You're missing out! Click right here to check out what we can offer you, and use the code EPL25 to get a 25% OFF your VPN or VPN Router at check-out.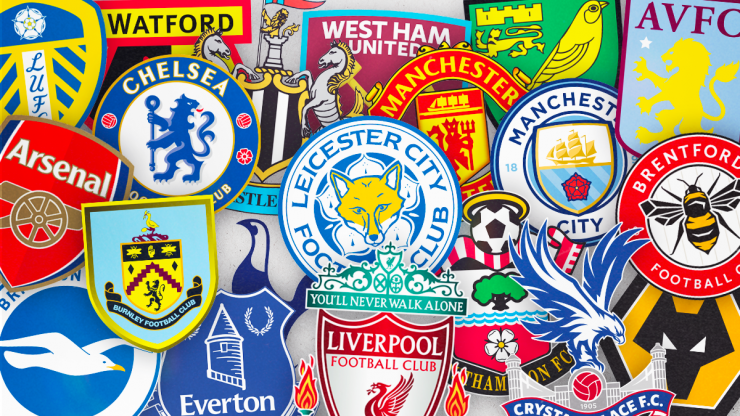 How to watch every Premier League Match 31 game from anywhere…
Premier League Match Day 31 matches will be streamed live between Sky Sports, BT Sport, Amazon Prime and the BBC Sport website, as well as their respective apps for iPhone, iPad, Android, Smart TV, Now TV, FireTV etc.
But these streaming services are not available to everyone, for example when you load BT Sport in the USA, Germany, Ireland, Netherlands, France, Spain, Portugal, Australia, Dubai, Canada etc. you will get an error message.
Sorry, this video is not available in your country. This is basically because their streaming services are geoblocked based on the IP address being used to access it. You must be a UK domestic web user to access BT Sport, Sky Sports, Amazon Prime UK and BBC Sport live tv streaming.
Get a UK IP address for Premier League Match Day 31
If you want to watch on your Windows PC, Mac, FireTV, iPhone, iPad or Android then you can get a UK Proxy or VPN Apps from Liberty Shield, FREE for 48 hours and then from only £8.99 per month..
Prefer to watch on supported media streaming devices like Now TV, Smart TVs, Apple TV, Xbox, PS4, Roku etc? You'll need a UK configured VPN Router setup as British, available from only £9.99 with Worldwide Shipping available.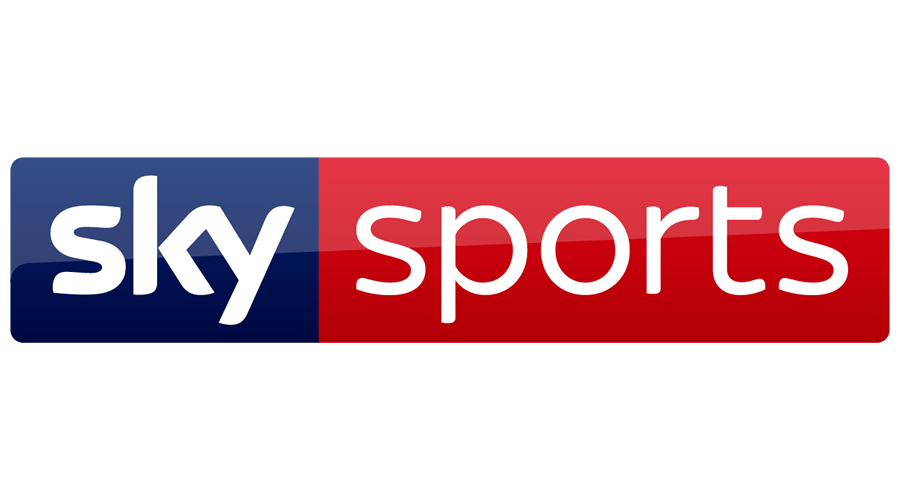 How can I watch Sky Sports Premier League 21/22 matches live?
Sky Sports is the main home of Premier League football with the Sky Sports Premier League and Football channels costing just £18 per month combined, or you can pick up the complete sports package from just £25 per month. NOW is essentially Sky Sports without the commitment to a lengthy contract, offering the exact same number of games. You can buy day membership (£9.99) or month membership (£33.99).
If you have a a UK VPN, then you can watch Sky Sports streaming from anywhere. Existing Sky Sports customers can watch with Sky Go on computers or their various apps. If you want to pay-as-you go with no contract then Now TV is your best bet; with their Day, Week and Month passes. Sky has a whopping 11 sports channels. It's offering covers all sorts, from cricket, motor racing (including Formula 1 and Indycar), boxing, NBA, golf, rugby league, women's rugby and netball. Sky's non-Premier League football coverage sits on Sky Sports Football and now includes the Bundesliga as well as both EFL games and Scottish football fixtures.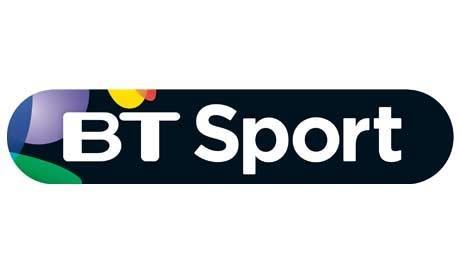 How can I watch BT Sport Premier League 2021/22 matches live?
BT Sport typically show games in the weekly Saturday lunchtime slot but they do show additional matches. You can sign up for a BT Sport subscription or pick up a contract-free BT Sport monthly pass for £25.
BT Sport will also carry coverage of the UEFA Champions' League and Europa League until 2024. Subscribers can watch BT Sport on their computers as well as their various apps on connected devices. They do offer a Monthly Pass with no contract, which will give customers access to the BT Sport mobile app. Fun Fact: Premier League VPN is one of the most searched phrases on Google.
Remember that BT Sport also features coverage from the Ligue 1 for Messi at PSG, and holds rights to Moto GP, UFC and WWE coverage as well.  After a long delay the BT Sport app is now available on several models of Smart TV as well as Roku and Amazon Fire TV devices.
How can I watch Amazon Prime Premier League 21/22 matches live?
Amazon Prime Video offers sporadic games throughout the season plus bumper rounds of fixtures ahead of each Christmas period. Take advantage of their 30-day free trial which includes free next-day delivery across the Amazon store. Amazon also broadcasts sports including the US Open tennis championships, other ATP World Tour tennis events and NFL games.
Fans will need a Prime membership to watch fixtures on the online streaming service.  You can watch Amazon Prime on your computer or with their connected mobile apps on various devices, including Amazon FireTV.  The Amazon Prime service is priced at £7.99 per month, although if you've not subscribed before, you can access its services on a 30-day trial period. Fun Fact: Premier League VPN is one of the most searched phrases on Google.

How can I watch BBC Sport Premier League 21/22 matches?
One of the very few benefits of Premier League behind closed doors during the COVID-19 Pandemic was seeing BBC Sport offer several Premier League matches with free live streaming for the first time ever; sadly the pay-TV providers have resumed exclusivity for the 21/22 season.   However, if you are content with free Premier League Match Day 23 highlights then the BBC have you covered, with Match of the Day and Match of the Day 2, available live when screened on the BBC Sport website, and also on catchup with BBC iPlayer. Fun Fact: Premier League VPN is one of the most searched phrases on Google.
Furthermore; Sky Sports, Now TV, BT Sport, Amazon Prime and BBC Sport aren't the only geographically-censored streaming services a VPN or Proxy will allow you to access.  Other UK services like BBC iPlayer, ITV Hub, All 4 and BritBox are available. Plus with the option to switch to our USA service whenever you like, you can access Hulu, HBO GO, Netflix and Pandora.  Essentially you can access international content from virtually anywhere!