Welcome to the the Liberty Shield Premier League preview for your weekly dose of being told how to spend your weekend. Premier League 2021/22 matches will once again be shown by pay-TV broadcasters Sky Sports, BT Sport, Amazon Prime and with match highlights available free on BBC Sport with Match of the Day. Need a Premier League VPN?
We're almost a third of the way into the Premier League season and things are really going to start heating up from here on. Six managers have already been given the chop, and a couple more are likely starting to feel a little uncomfortable as their seats grow hotter. Fun Fact: Premier League VPN is one of the most searched phrases on Google.
Our Premier League VPN articles are brought to you in partnership with EPL Index, and Dave Hendrick – host of the Two Footed Podcast, offering FREE podcasts to football fans.
Brendan Rodgers may find his name being linked with Manchester City and Manchester United, but if Leicester City continue to disappoint at this season he might find himself out a job. Rafa Benitez wasn't a popular appointment among Everton fans who held his tenure at Liverpool, which ended 11 years previous, against him. The Toffees started the season well but injuries torpedoed their season and they have taken just one point from their last five games. And Claudio Ranieri. Yes, he's only been at Watford for seven weeks, but no Watford manager is ever more than two or three weeks away from the sack.
We can only keep our fingers crossed that no manager loses their job this weekend, after three sackings over the previous two weekends of Premier League football, and that we get good competitive games up and down the slate. Anyway, here's our preview of three games that are worth a watch this weekend.
⚽ Crystal Palace vs Aston Villa
📅 Saturday 27 November 2021
⏰ 1500 UK Kick-Off
🖥️ No UK TV Coverage – International IPTV Streaming Onlu
Patrick Vieira and Steven Gerrard are no strangers to each other. For the first half of the 00s they engaged in midfield battles in which neither were ever willing to take a back step. Vieira, as the captain and lynchpin of arguably Arsenal's best ever team, was one of the best midfielders in the world but other than Roy Keane nobody gave him tougher afternoons than Steven Gerrard.
This weekend they will come face to face as managers for the first time with Vieira leading a revolution at Crystal Palace, while Gerrard has been parachuted in to save Aston Villa's season after a poor start lead to Dean Smith's dismissal. Vieira's team have earned plaudits for their style of play and how strong they've been defensively under the Frenchman. With a lot of new signings made over the summer it had been anticipated that they could struggle early but they have outperformed expectations and made themselves, for the first time in decades, a team worth watching on a regular basis. Their front footed pressing style, with Chelsea loanee Conor Gallagher at the fore, is a huge and welcome departure from the years of Pulis, Pardew, Allardyce and Hodgson. Wilf Zaha is re-energised in attack and with Eberechi Eze returning from injury and Michael Olise quickly adapting to the standard of the league, Palace finally have support for the Ivorian international.
Aston Villa are better than their record suggests, but they haven't played like it. Far too many players have underperformed and the three new signings, Emi Buendia, Danny Ings and Leon Bailey are yet to show their best levels having been brought in to try and replace Jack Grealish in the aggregate and with "give it to Jack" no longer being an available game plan for Dean Smith, the manager paid the price for the teams poor form. Gerrard arrives from Rangers with high expectations. He impressed north of the border as he turned Rangers into an Aldi version of Liverpool, and will likely try to install the same pressing style at Villa. The biggest questions around Gerrard are how will he cope when he doesn't have the enormous financial and talent advantage he enjoyed in Scotland? and how will he react to a losing streak?
No matter where you are, you can use your Liberty Shield VPN to find a way to watch this match. Don't have a Liberty Shield VPN? You're missing out! Click right here to check out what we can offer you, and use the code EPLBLOG to get a HUGE 50% OFF at check-out.
⚽ Manchester City vs West Ham United
📅 Sunday 28 November 2021
⏰ 1400 UK Kick-Off
🖥️ Sky Sports Live IPTV Streaming
A top four battle at the Etihad on Sunday represents a big challenge for both teams. Second placed City have been a little uneven in their campaign thus far but they have seemed to find their groove since Jack Grealish was dropped from the team. Without Grealish, City have been able to return to the style of play that saw them recover from a poor start to win the Premier League title at a canter last season. Playing Rodri with five versatile attackers who can swap positions and rotate into different areas makes City incredibly difficult to predict and even harder to stop. Bernardo Silva and Phil Foden have been in excellent form so far this season and the recent return to the team of Ilkay Gundogan has raised the level. Gundogan doesn't have the speed of foot of some of his teammates but his high IQ and finishing ability add another dimension to the team. With Joao Cancelo in the form of his career from left back, the creative loss of Kevin DeBruyne is less of a blow.
West Ham's defeat last weekend at the hands of Wolves was disappointing but David Moyes is more likely to have been upset by the calibre of performance than the outcome of the game. The Hammers were completely flat and failed to build on their outstanding victory over Liverpool before the international break. They still sit 4th in the table and can be very happy with the start they've made to the season. They've built on their excellent sixth place from last season and still have quality new additions to come into the Premier League side. Moyes has arguably done the best job of any manager in the Premier League since football returned from the first pandemic enforced lockdown and has rebuilt the reputation that was tarnished by failures in brief spells at unstable clubs. He is exceeding the outstanding work he did at Everton in this spell with the Hammers and a win over Guardiola would go a long way towards getting him the respect he deserves.
No matter where you are, you can use your Liberty Shield VPN to find a way to watch this match. Don't have a Liberty Shield VPN? You're missing out! Click right here to check out what we can offer you, and use the code EPLBLOG to get a HUGE 50% OFF at check-out.
⚽ Chelsea vs Manchester United
📅 Sunday 28 November 2021
⏰ 1630 UK Kick-Off
🖥️ Sky Sports Live IPTV Streaming
At the beginning of the season the pundits of Sky and BT would have been doing their best to convince us that this was going to be a match-up between two title contenders. A titanic struggle between two juggarnauts. Instead, it will be an embarrassment for Chelsea if they fail to take the three points.
Thomas Tuchel has, in less than 11 months, crafted a team that at times look set to become the dominant force in English football. It's testament to the brilliance of Tuchel that he has done that without huge changeover in the squad. He won the Champions League last season with a squad that were in ninth position and dropping down the table when he took over. He quickly steadied the ship, formed an impregnable defensive unit and set about climbing the table while taking on Europe's elite at the same time. They defeated Manchester City in the Champions League to claim their second ever European Cup, while also securing a fourth placed Premier League finish. They added Romelu Lukaku in the summer but, like Manchester City with Jack Grealish, they look better without him. They've reverted to the style of play they had so much success with last season and Kai Havertz as a false 9 seems to suit the team far better than playing one of the best out and out number 9s in the world. Strange, but not entirely unsurprising. Without Lukaku the goals have flowed more freely and with that defensive unit basically guaranteeing at least a point per game by being a near certain clean sheet, they have found a formula that works.
Dumpster fire. Train wreck. Car crash. Whatever your preferred description, they are all well suited to Manchester United this season. Not just on the pitch, but off it too. There is no real structure at the club, just a Jobs for the Boys policy of keeping some of Alex Ferguson's favourites around the place. In the dugout, Ole Gunnar Solskjaer has been sacked, Michael Carrick is currently at the wheel and Ralf Rangnick is preparing to take over on an interim basis while they continue to bat their eyelids at Mauricio Pocchetino ahead of a proposed summer hiring. And as for on the pitch, where to even begin? A goalkeeper who won't leave his six yard box, hundreds of millions of pounds worth of defenders who can't defend, no midfield worth speaking about and a group of attackers that, while talented, don't fit together and are being marginalised by the presence of Cristiano Ronaldo. In his duel role of Arsonist and Fireman, Cristiano is causing catastrophes and then showing up as the hero every so often. He's started far more fires than he's put out though and it's clear to most that he's become a liability. If he doesn't score, the negative impact he has on the team with his lack of work rate means that United play with 10 men. Take a look at his performances against Liverpool, Manchester City and Watford. As long as United pander to him, they will accomplish nothing and manager after manager will get sacked. Ole became the third manager in 30 points to be sacked as a direct result of Cristiano Ronaldo desire to play for the good of himself, and only himself.
No matter where you are, you can use your Liberty Shield VPN to find a way to watch this match. Don't have a Liberty Shield VPN? You're missing out! Click right here to check out what we can offer you, and use the code EPLBLOG to get a HUGE 50% OFF at check-out.
For the easiest ways to watch this weekend's Premier League games, click here and let Liberty Shield show you how we can help. Remember to use the code EPLBLOG to get a HUGE 50% OFF at checkout.
How to watch every Premier League 21/22 match from anywhere…
Premier League VPN matches for the 2021/22 season will be streamed live between Sky Sports, BT Sport, Amazon Prime and the BBC Sport website, as well as their respective apps for iPhone, iPad, Android, Smart TV, Now TV, FireTV etc.
But these streaming services are not available to everyone, for example when you load BT Sport in the USA, Germany, Ireland, Netherlands, France, Spain, Portugal, Australia, Dubai, Canada etc. you will get an error message.
Sorry, this video is not available in your country. This is basically because their streaming services are geoblocked based on the IP address being used to access it. You must be a UK domestic web user to access BT Sport, Sky Sports, Amazon Prime UK and BBC Sport live tv streaming.
Get a UK IP address for Premier League VPN
If you want to watch on your Windows PC, Mac, FireTV, iPhone, iPad or Android then you can get a UK Proxy or VPN Apps from Liberty Shield, FREE for 48 hours and then from only £8.99 per month..
Prefer to watch on supported media streaming devices like Now TV, Smart TVs, Apple TV, Xbox, PS4, Roku etc? You'll need a UK configured VPN Router setup as British, available from only £9.99 with Worldwide Shipping available.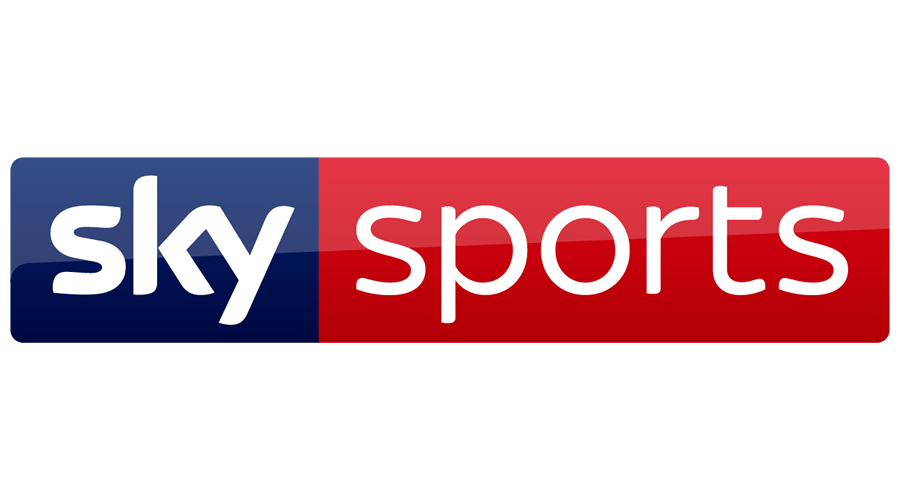 How can I watch Sky Sports Premier League 21/22 matches live?
Sky Sports is the main home of Premier League football with the Sky Sports Premier League and Football channels costing just £18 per month combined, or you can pick up the complete sports package from just £25 per month. NOW is essentially Sky Sports without the commitment to a lengthy contract, offering the exact same number of games. You can buy day membership (£9.99) or month membership (£33.99).
If you have a Premier League VPN set to UK, then you can watch Sky Sports streaming from anywhere. Existing Sky Sports customers can watch with Sky Go on computers or their various apps. If you want to pay-as-you go with no contract then Now TV is your best bet; with their Day, Week and Month passes. Sky has a whopping 11 sports channels. It's offering covers all sorts, from cricket, motor racing (including Formula 1 and Indycar), boxing, NBA, golf, rugby league, women's rugby and netball. Sky's non-Premier League football coverage sits on Sky Sports Football and now includes the Bundesliga as well as both EFL games and Scottish football fixtures.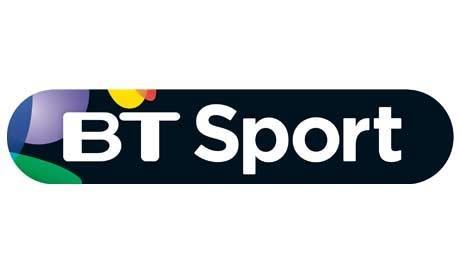 How can I watch BT Sport Premier League VPN 21/22 matches live?
BT Sport typically show games in the weekly Saturday lunchtime slot but they do show additional matches. You can sign up for a BT Sport subscription or pick up a contract-free BT Sport monthly pass for £25.
BT Sport will also carry coverage of the UEFA Champions' League and Europa League until 2024. Subscribers can watch BT Sport on their computers as well as their various apps on connected devices. They do offer a Monthly Pass with no contract, which will give customers access to the BT Sport mobile app. Fun Fact: Premier League VPN is one of the most searched phrases on Google.
Remember that BT Sport also features coverage from the Ligue 1 for Messi at PSG, and holds rights to Moto GP, UFC and WWE coverage as well.  After a long delay the BT Sport app is now available on several models of Smart TV as well as Roku and Amazon Fire TV devices.
How can I watch Amazon Prime Premier League VPN 21/22 matches live?
Amazon Prime Video offers sporadic games throughout the season plus bumper rounds of fixtures ahead of each Christmas period. Take advantage of their 30-day free trial which includes free next-day delivery across the Amazon store. Amazon also broadcasts sports including the US Open tennis championships, other ATP World Tour tennis events and NFL games.
Fans will need a Prime membership to watch fixtures on the online streaming service.  You can watch Amazon Prime on your computer or with their connected mobile apps on various devices, including Amazon FireTV.  The Amazon Prime service is priced at £7.99 per month, although if you've not subscribed before, you can access its services on a 30-day trial period. Fun Fact: Premier League VPN is one of the most searched phrases on Google.

How can I watch BBC Sport Premier League VPN 21/22 matches live?
One of the very few benefits of Premier League behind closed doors during the COVID-19 Pandemic was seeing BBC Sport offer several Premier League matches with free live streaming for the first time ever; sadly the pay-TV providers have resumed exclusivity for the 21/22 season.   However, if you are content with free Premier League VPN 21/22 highlights then the BBC have you covered, with Match of the Day and Match of the Day 2, available live when screened on the BBC Sport website, and also on catchup with BBC iPlayer. Fun Fact: Premier League VPN is one of the most searched phrases on Google.
Furthermore; Sky Sports, Now TV, BT Sport, Amazon Prime and BBC Sport aren't the only geographically-censored streaming services a VPN or Proxy will allow you to access.  Other UK services like BBC iPlayer, ITV Hub, All 4 and BritBox are available. Plus with the option to switch to our USA service whenever you like, you can access Hulu, HBO GO, Netflix and Pandora.  Essentially you can access international content from virtually anywhere!