The BBL has gone from strength to strength since its inception by Cricket Australia in 2011, and is now the sixth most attended sports league in the world.
This massive increase in the popularity of the BBL has naturally generated higher and higher demand to watch these matches online. Depending on where these fans are, many of the broadcasters they would chose to watch these matches with are geo-restricted. That is unless, of course, you partner with Liberty Shield to unlock this content where you are, as well as a host of other geo-restricted online exclusives.
BBL Hurricanes preview:
Can new coach Gary Kirsten turn around the club's fortunes and lead them to the finals for the first time since BBL|03? The likes of George Bailey, Dan Christian and international recruit Mills are proven T20 performers, though the loss of Australia's incumbent Test and T20 keeper Tim Paine for the early stages of the tournament (potentially longer if he wins selection in Australia's ODI side) hurts given his strong returns in recent seasons. But Matthew Wade is a more than adequate replacement, while Ben McDermott showed a glimpse of his talent with a brilliant century against the Renegades last season. The 'Canes need them, along with emerging players like Simon Milenko, Tom Rogers and Hamish Kingston, to step up this summer.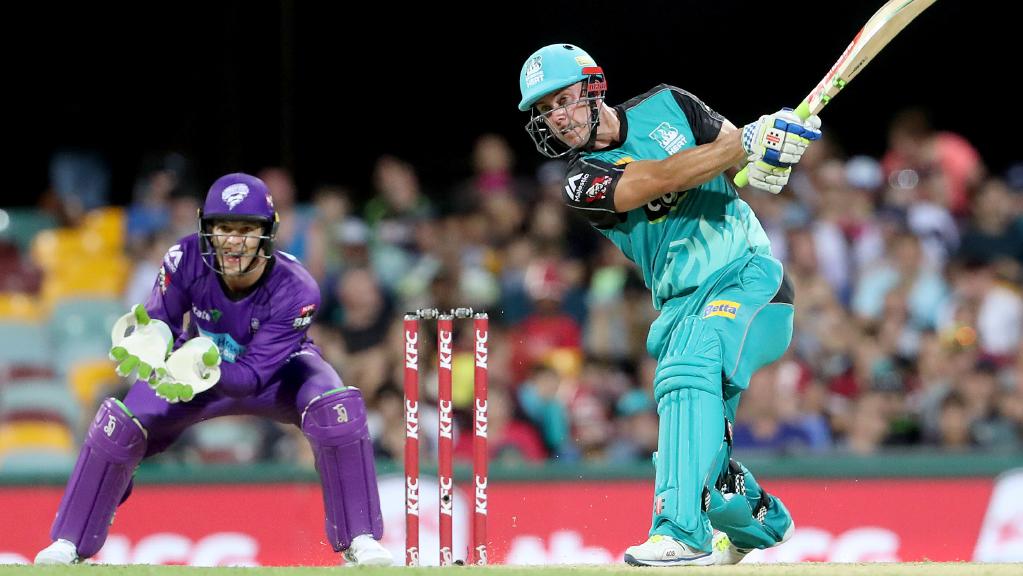 BBL Stars Preview:
The one to watch: Where do you start? The enigmatic stars Kevin Pietersen or Glenn Maxwell? Highly rated allrounder Marcus Stoinis? There's plenty of must-see star power in this line-up. But perhaps the most intriguing development will be how new captain John Hastings goes in his first season in charge. The Duke gave up the longer formats at the start of this summer after succumbing to injury issues, and is throwing everything into his T20 career and will be as desperate as anyone to finally taste success with the Stars. Fast bowlers aren't usually captains, for no real particular reason, so it will be fascinating to see how Hastings handles the ever-evolving tactics in the T20 format.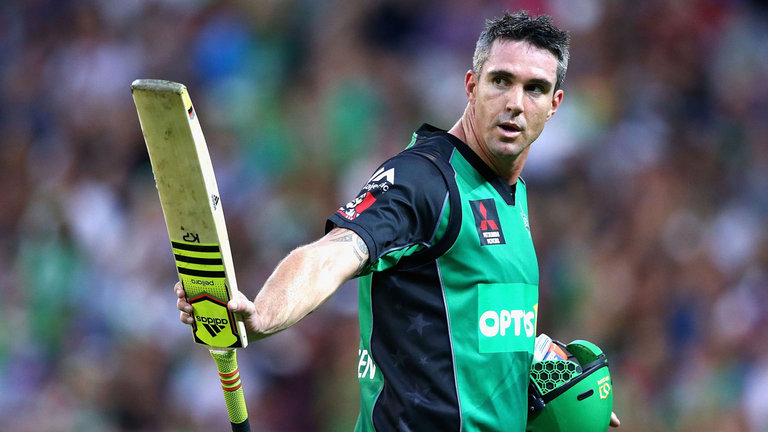 BBL Strikers Preview:
The Strikers have lost a wealth of experience from last year's squad, with the likes of captain Brad Hodge along with Ben Dunk, Jon Holland, Kane Richardson and Tim Ludeman all departing. That veteran nous is difficult to replace in a format that older players have tended to thrive in and the exits of Hodge and Dunk – their two leading run-scorers last season – in particular will hurt. While international call-ups shouldn't affect the squad too much, the likely loss of new skipper Travis Head to one-day international duties at the back-end of the tournament will be a blow. But there's no shortage of talent in this squad and the onus is now on Head, fellow batters Jake Lehmann and Jake Weatherald and towering quick Billy Stanlake to step up this summer.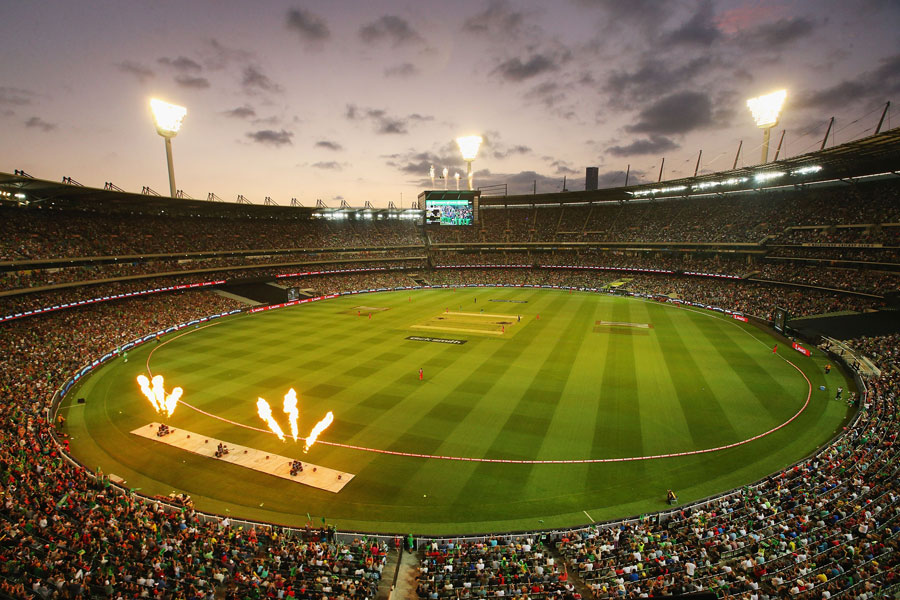 BBL Thunder Preview:
The Thunder have recruited shrewdly in the off-season, but they will be missing plenty of star power from previous years. West Indian allrounder Andre Russell (suspended) and English batsman Eoin Morgan (unsigned) leave big gaps to fill, and Australian stars Patrick Cummins and Usman Khawaja are expected to miss big chunks of the tournament due to international duty. But overseas duo Jos Buttler and Mitchell McClenaghan are genuine match-winners, while Australian veteran Callum Ferguson is a more-than-handy pick-up for the BBL|05 champions. The key for the Thunder will be to start well; three of their first four games are away from home so if they can open the season with a 2-2 record, they will be in a good position when the return to Spotless Stadium in the new year.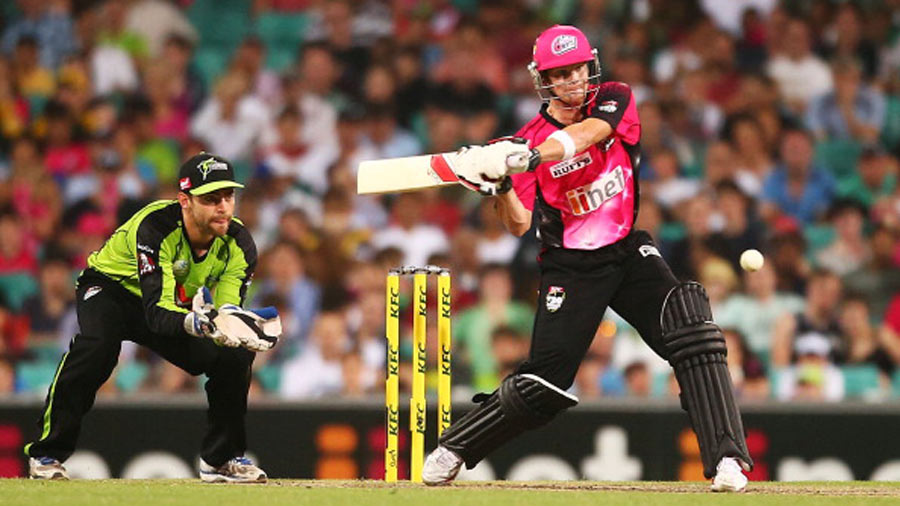 BBL Sixers Preview:
The Sixers have changed little to their roster from last season, a group of players that made it all the way to the final despite lacking the depth of star power enjoyed by some other clubs. They will be keen to get off to a good start to the tournament before English imports Jason Roy and Sam Billings are required for international duty, although they'll be boosted by the return of spinner Nathan Lyon after the Magellan Ashes Series. But, just like they did last season, the likes of Henriques, Daniel Hughes and Sean Abbott will be relied on to lead the way for the Magenta Men this summer.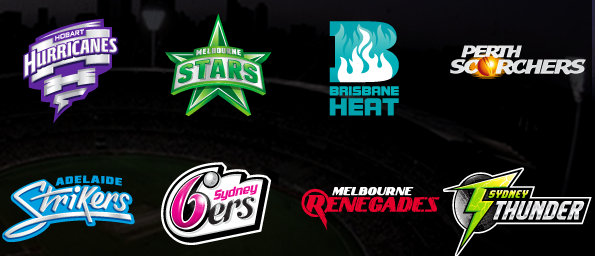 How to Watch BBL 07 in the United Kingdom?
BT Sport has won exclusive broadcasting rights of the Big Bash League in the United Kingdom. BT Sport is available on PC, Mac, Android, iPhone and iPad. British expats currently living abroad cannot watch BT Sport due to geo-restrictions.
How to Stream BBL 2017/2018 In the United States and Canada?
While cricket certainly is not very popular in the United States, many American as well as expats living in the US follow the sport online. Willow TV, which is a dedicated sport channel that focuses on everything related to cricket, will broadcast the Big Bash League live in the USA as well as Canada. Willow TV is available on PC, Mac, Android, iOS, Apple TV, Smart TV, and Roku.
BBL Big Bash League 2017/2018 Streaming Channels:
BT Sport (UK)
Willow TV (USA)
Willow TV (Canada)
How to watch BBL Cricket live streaming from anywhere…
When you load the BT Sport website outside the UK, or Willow TV outside the USA or Canada; in countries like New Zealand, Germany, Ireland, Netherlands, France, Spain, Portugal, Australia, Dubai etc, depending where you are, you will get an error message.
The uploader has not made this video available in your country. Sorry about that!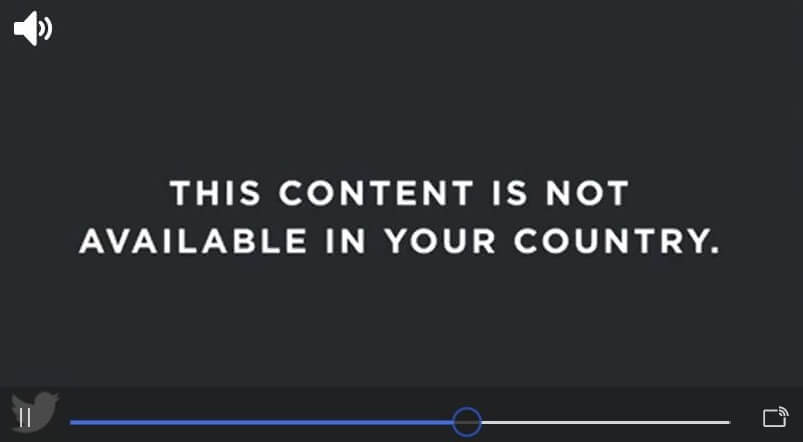 This is basically because their streaming services are geoblocked based on the IP address being used to access it. You must be a UK domestic web user to access BT Sport live TV streaming; or have a U.S. or Canadian I.P. address to watch Willow TV. Basically you must have an IP address for that region.
Get a UK IP address, or Canadian, or American.
If you just want to watch on your PC, Mac or iPad. Then you can get a UK Proxy or VPN from Liberty Shield from only £6.99 per month.
Prefer to watch on supported media streaming devices like Smart TVs, Apple TV, Xbox, PS4, Amazon Fire TV, Roku etc? You'll need a UK configured VPN Router setup as British for only £12.99 with Worldwide Shipping.
Furthermore BT Sport, Willow TV, and Sky Sports aren't the only geographically-censored streaming services a VPN or Proxy will allow you to access.  Other UK services like BBC iPlayer, ITV Hub, All 4, Sky Go and Now TV are available.
Plus with the option to switch to our USA service whenever you like, you can access Hulu, HBO GO, Netflix and Pandora.
Essentially you can access international content from virtually anywhere!
Big Bash League 2017/2018 Teams
Adelaide Strikers
Brisbane Heat
Hobart Hurricanes
Melbourne Renegades
Melbourne Stars
Perth Scorchers
Sydney Sixers
Sydney Thunder
BBL Schedule
Dec 19, Tue
Sydney Thunder vs Sydney Sixers, 1st Match
Sydney Showground Stadium, Sydney
08:45 AM GMT / 07:45 PM LOCAL
Dec 20, Wed
Brisbane Heat vs Melbourne Stars, 2nd Match
The Gabba, Brisbane
08:40 AM GMT / 06:40 PM LOCAL
Dec 21, Thu
Hobart Hurricanes vs Melbourne Renegades, 3rd Match
Bellerive Oval, Hobart
08:40 AM GMT / 07:40 PM LOCAL
Dec 22, Fri
Adelaide Strikers vs Sydney Thunder, 4th Match
Adelaide Oval, Adelaide
08:40 AM GMT / 07:10 PM LOCAL
Dec 23, Sat
Sydney Sixers vs Perth Scorchers, 5th Match
Sydney Cricket Ground, Sydney
05:10 AM GMT / 04:10 PM LOCAL
Melbourne Renegades vs Brisbane Heat, 6th Match
Docklands Stadium, Melbourne
08:25 AM GMT / 07:25 PM LOCAL
Dec 26, Tue
Perth Scorchers vs Melbourne Stars, 7th Match
W.A.C.A. Ground, Perth
08:10 AM GMT / 04:10 PM LOCAL
Dec 27, Wed
Brisbane Heat vs Sydney Thunder, 8th Match
The Gabba, Brisbane
08:10 AM GMT / 06:10 PM LOCAL
Dec 28, Thu
Sydney Sixers vs Adelaide Strikers, 9th Match
Sydney Cricket Ground, Sydney
08:10 AM GMT / 07:10 PM LOCAL
Dec 29, Fri
Melbourne Renegades vs Perth Scorchers, 10th Match
Docklands Stadium, Melbourne
08:10 AM GMT / 07:10 PM LOCAL
Dec 30, Sat
Hobart Hurricanes vs Sydney Thunder, 11th Match
Aurora Stadium, Launceston
08:10 AM GMT / 07:10 PM LOCAL
Dec 31, Sun
Adelaide Strikers vs Brisbane Heat, 12th Match
Adelaide Oval, Adelaide
08:10 AM GMT / 06:40 PM LOCAL
Jan 01, Mon
Sydney Thunder vs Hobart Hurricanes, 13th Match
Sydney Showground Stadium, Sydney
07:10 AM GMT / 06:10 PM LOCAL
 Perth Scorchers vs Sydney Sixers, 14th Match
10:25 AM GMT / 06:25 PM LOCAL
Jan 02, Tue
Melbourne Stars vs Brisbane Heat, 15th Match
Melbourne Cricket Ground, Melbourne
08:10 AM GMT / 07:10 PM LOCAL
Jan 03, Wed
Melbourne Renegades vs Sydney Sixers, 16th Match
Simonds Stadium, Geelong
08:10 AM GMT / 07:10 PM LOCAL
Jan 04, Thu
Hobart Hurricanes vs Adelaide Strikers, 17th Match
Bellerive Oval, Hobart
08:10 AM GMT / 07:10 PM LOCAL
Jan 05, Fri
Brisbane Heat vs Perth Scorchers, 18th Match
The Gabba, Brisbane
08:10 AM GMT / 06:10 PM LOCAL
Jan 06, Sat
Melbourne Stars vs Melbourne Renegades, 19th Match
Melbourne Cricket Ground, Melbourne
08:10 AM GMT / 07:10 PM LOCAL
Jan 07, Sun
Sydney Thunder vs Adelaide Strikers, 20th Match
Sydney Showground Stadium, Sydney
08:10 AM GMT / 07:10 PM LOCAL
Jan 08, Mon
Hobart Hurricanes vs Sydney Sixers, 21st Match
Bellerive Oval, Hobart
07:10 AM GMT / 06:10 PM LOCAL
Perth Scorchers vs Melbourne Renegades, 22nd Match
10:20 AM GMT / 06:20 PM LOCAL
Jan 09, Tue
Adelaide Strikers vs Melbourne Stars, 23rd Match
Adelaide Oval, Adelaide
08:40 AM GMT / 07:10 PM LOCAL
Jan 10, Wed
Brisbane Heat vs Hobart Hurricanes, 24th Match
The Gabba, Brisbane
08:40 AM GMT / 06:40 PM LOCAL
Jan 11, Thu
Sydney Thunder vs Perth Scorchers, 25th Match
Sydney Showground Stadium, Sydney
08:40 AM GMT / 07:40 PM LOCAL
Jan 12, Fri
Melbourne Renegades vs Melbourne Stars, 26th Match
Docklands Stadium, Melbourne
08:40 AM GMT / 07:40 PM LOCAL
Jan 13, Sat
Adelaide Strikers vs Perth Scorchers, 27th Match
Traeger Park, Alice Springs
05:10 AM GMT / 02:40 PM LOCAL
Sydney Sixers vs Sydney Thunder, 28th Match
Sydney Cricket Ground, Sydney
08:20 AM GMT / 07:20 PM LOCAL
Jan 15, Mon
Hobart Hurricanes vs Brisbane Heat, 29th Match
Bellerive Oval, Hobart
08:40 AM GMT / 07:40 PM LOCAL
Jan 16, Tue
Melbourne Stars vs Sydney Sixers, 30th Match
Melbourne Cricket Ground, Melbourne
08:40 AM GMT / 07:40 PM LOCAL
Jan 17, Wed
Adelaide Strikers vs Hobart Hurricanes, 31st Match
Adelaide Oval, Adelaide
08:40 AM GMT / 07:10 PM LOCAL
Jan 18, Thu
Sydney Sixers vs Brisbane Heat, 32nd Match
Sydney Cricket Ground, Sydney
08:40 AM GMT / 07:40 PM LOCAL
Jan 20, Sat
Melbourne Stars vs Sydney Thunder, 33rd Match
Melbourne Cricket Ground, Melbourne
07:10 AM GMT / 06:10 PM LOCAL
Perth Scorchers vs Hobart Hurricanes, 34th Match
10:20 AM GMT / 06:20 PM LOCAL
Jan 22, Mon
Melbourne Renegades vs Adelaide Strikers, 35th Match
Docklands Stadium, Melbourne
08:40 AM GMT / 07:40 PM LOCAL
Jan 23, Tue
Sydney Sixers vs Melbourne Stars, 36th Match
Sydney Cricket Ground, Sydney
08:40 AM GMT / 07:40 PM LOCAL
Jan 24, Wed
Sydney Thunder vs Melbourne Renegades, 37th Match
Manuka Oval, Canberra
08:40 AM GMT / 07:40 PM LOCAL
Jan 25, Thu
Perth Scorchers vs Adelaide Strikers, 38th Match
W.A.C.A. Ground, Perth
08:40 AM GMT / 04:40 PM LOCAL
Jan 27, Sat
Melbourne Stars vs Hobart Hurricanes, 39th Match
Melbourne Cricket Ground, Melbourne
05:10 AM GMT / 04:10 PM LOCAL
Brisbane Heat vs Melbourne Renegades, 40th Match
08:20 AM GMT / 06:20 PM LOCAL
Feb 01, Thu
TBC vs TBC, 1st Semi-Final
TBC, TBC
Feb 02, Fri
TBC vs TBC, 2nd Semi-Final
TBC, TBC
Feb 04, Sun
TBC vs TBC, Final
TBC, TBC