The now traditional end to the Tennis year takes place with the eight-player singles field for the 2015 Barclays ATP World Tour Finals.
Once more to be held at The O2 in London from 15 to 22 November the field features defending champion Novak Djokovic, Andy Murray, six-time former winner Roger Federer, Stan Wawrinka, Tomas Berdych and Rafael Nadal.
Both BBC Sport (with UK VPN/Proxy) or SRG (with Swiss VPN/Proxy) will show some matches with Free Live Streaming the most comprehensive coverage of the ATP Tour Finals 2015 will be shown by ESPN (with a USA VPN/Proxy for American Cable Subscribers) OR with Sky Sports.
How to watch Sky Sports from anywhere in the world…
UK VPN and Proxy Servers from Liberty Shield are technically compatible with Sky Sports. Existing Sky Sports customers can use our UK IP address services to access their SkyGo account (or ask for a shot of friends/family member' login details for Sky Sports) from anywhere in the world.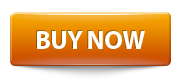 Another option to watch Sky Sports live is with Day, Week or Month Passes for NOW TV, where you can watch on multiple devices including computers, tablets, smart tv and set-top live streaming boxes such as Apple TV, Roku and NOW TV's own box.
If you try watch Sky Sports in English-speaking countries such as USA,Ireland, Australia, Canada, Spain, France, Canary Islands, Hong Kong, India, Indonesia, Malaysia, Qatar, New Zealand,  Turkey, Saudi Arabia, or Dubai you will get a Geo block error. To bypass this and watch all content for all you need is a a Proxy, VPN or VPN Router to overcome location restrictions that would otherwise block you from watching Sky, NOW TV and all other UK TV services.
With a VPN Router you can connect to a separate WiFi zone in your home for the country you want and connect all your devices to it so they get an IP address in that country.