What's new on Hulu March 2018? Stream quality content on Hulu March 2018. Continue reading for all you need to view all Hulu's content. Wherever you are.
Liberty Shield's range of VPN, Proxy and VPN Routers remain compatible with USA Hulu March 2018 from wherever you are.
The complete list of new titles added to American Hulu March 2018 is below. Notable additions include Chaplin, Gordy and Hackers. If you wish to stream new content on Hulu, explore our products below. There is so much to enjoy on Hulu March 2018. Check out all the Hulu March 2018 titles below.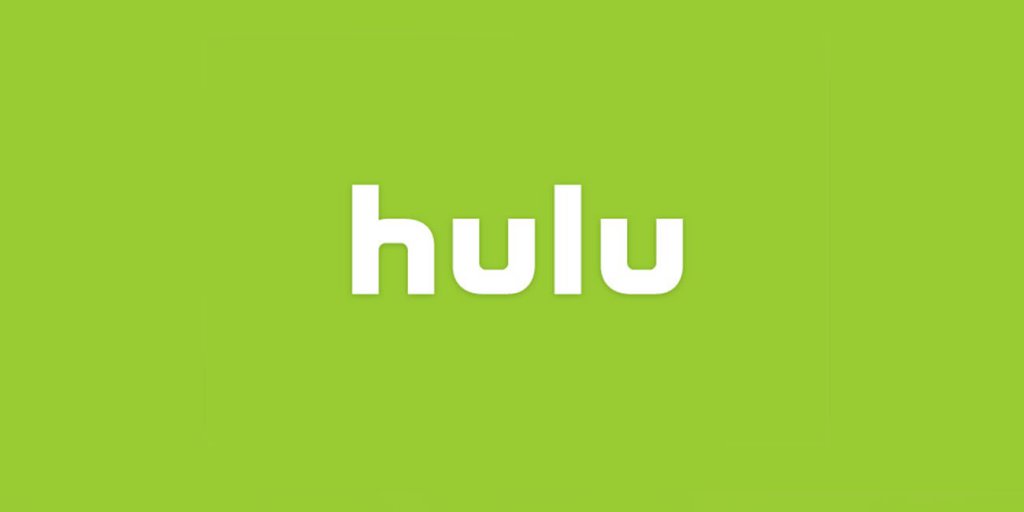 At the beginning of each month, Hulu adds new movies and TV shows to its library. Below, you'll find our Hulu March recommendations. For more comprehensive coverage of the best titles available on Hulu and elsewhere, keep reading Liberty Shield's exclusive content. We tell you what to stream and how, updated throughout the month.
https://www.youtube.com/watch?v=bWDvUvZbhSw
So how do you watch Hulu March USA from anywhere?
Get an American IP address.
If you just want to watch on your PC, Mac or iPad. Then you can get a USA Proxy or VPN from Liberty Shield from only £6.99 per month.
Prefer to watch on supported media streaming devices? Amazon Fire TV, Smart TV, Apple TV or Roku? You'll need a USA configured VPN Router setup as American for only £12.99 with Worldwide Shipping.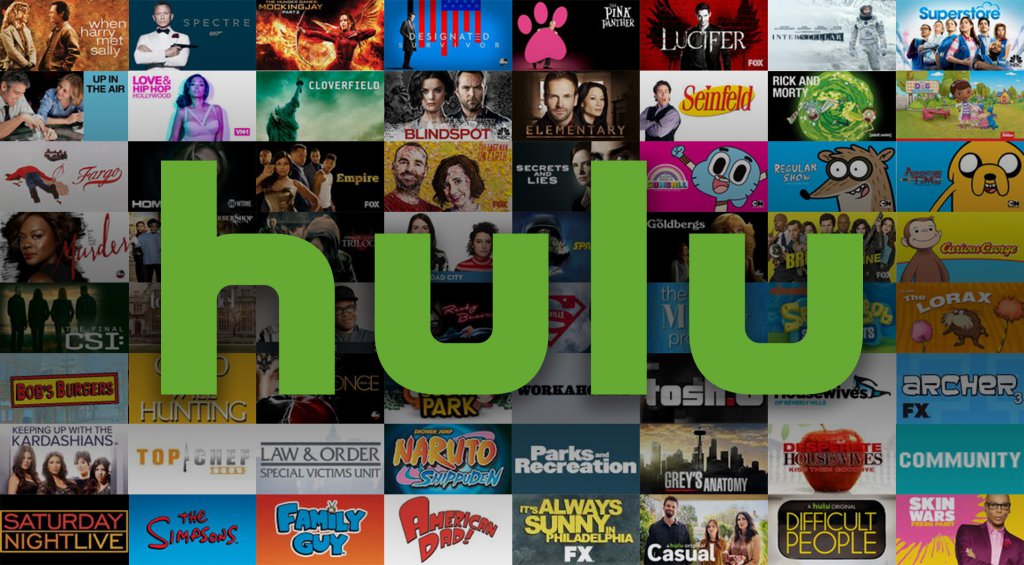 Once you have a USA IP address you'll be able to login via your Hulu account. Or you can use their FREE Trial option.
Date
Show
Category
Status
March 1
Ask This Old House

Complete Season 11-12

PBS Series
Added
March 1
This Old House

Complete Seasons 30 & 38

PBS Series
Added
March 1
Veni Vidi Vici

Complete Season 1

DRG Series
Added
March 1
1984 (1985)
Film
Added
March 1
A Feast at Midnight (1997)
Film
Added
March 1
A Guy Thing (2003)
Film
Added
March 1
A Mermaid's Tale (2016)
Film
Added
March 1
A Stork's Journey (2017)
Film
Added
March 1
A View to Kill (1985)
Film
Added
March 1
All the Wild Horses (2017)
Film
Added
March 1
Antitrust (2001)
Film
Added
March 1
Bad Influence (1990)
Film
Added
March 1
Bad News Bears (2005)
Film
Added
March 1
Billy the Kid (2013)
Film
Added
March 1
Body of Evidence (1993)
Film
Added
March 1
Boots on the Ground (2017)
Film
Added
March 1
Boulevard (2014)
Film
Added
March 1
Branded (2010)
Film
Added
March 1
Breakdown (1997)
Film
Added
March 1
Captivity (2007)
Film
Added
March 1
Carriers (2009)
Film
Added
March 1
Chaplin (1992)
Film
Added
March 1
Chicago (2002)
Film
Added
March 1
Criminal Law (1989)
Film
Added
March 1
Die Another Day (2002)
Film
Added
March 1
Dirty Dancing (1987)
Film
Added
March 1
Dirty Dancing: Havana Nights (2004)
Film
Added
March 1
Dirty Rotten Scoundrels (1988)
Film
Added
March 1
Dream House Nightmare (2017)
Film
Added
March 1
Earth Girls are Easy (1988)
Film
Added
March 1
F/X (1986)
Film
Added
March 1
F/X 2 (1991)
Film
Added
March 1
Fatal Instinct (1993)
Film
Added
March 1
Finder's Fee (2003)
Film
Added
March 1
Fire with Fire (2012)
Film
Added
March 1
Fluke (1995)
Film
Added
March 1
For Your Eyes Only (1981)
Film
Added
March 1
Forces of Nature (1999)
Film
Added
March 1
Goldeneye (1995)
Film
Added
March 1
Gordy (1995)
Film
Added
March 1
Hackers (1995)
Film
Added
March 1
Hanoi Hilton (1987)
Film
Added
March 1
Happythankyoumoreplease (2010)
Film
Added
March 1
Hart's War (2002)
Film
Added
March 1
Hesher (2010)
Film
Added
March 1
High School (2010)
Film
Added
March 1
Home of the Brave (2006)
Film
Added
March 1
I'm Gonna Git You Sucka (1988)
Film
Added
March 1
I'm So Excited! (2013)
Film
Added
March 1
Ill Manors (2012)
Film
Added
March 1
Imagine That (2009)
Film
Added
March 1
Jack Goes Boating (2010)
Film
Added
March 1
Jeff Who Lives at Home (2012)
Film
Added
March 1
Jennifer 8 (1992)
Film
Added
March 1
Kingpin (1996)
Film
Added
March 1
Leonard Cohen: I'm Your Man (2005)
Film
Added
March 1
License to Kill (1989)
Film
Added
March 1
Love Crimes (1992)
Film
Added
March 1
Moonraker (1979)
Film
Added
March 1
Mr. Majesty (1974)
Film
Added
March 1
National Lampoon's Dirty Movie (2011)
Film
Added
March 1
National Lampoon's Dorm Daze 2: College @ Sea (2006)
Film
Added
March 1
On Her Majesty's Secret Service (1969)
Film
Added
March 1
Pudsey the Dog: The Movie (2014)
Film
Added
March 1
Regarding Henry (1991)
Film
Added
March 1
Southie (1998)
Film
Added
March 1
Sprung (1997)
Film
Added
March 1
Stuart Little (1999)
Film
Added
March 1
Stuart Little 2 (2002)
Film
Added
March 1
Tales of the Grim Sleeper (2014)
Film
Added
March 1
The Accused (1988)
Film
Added
March 1
The Devil Inside (2012)
Film
Added
March 1
The Doors (1991)
Film
Added
March 1
The Glass Shield (1994)
Film
Added
March 1
The Living Daylights (1987)
Film
Added
March 1
The Million Dollar Hotel (2001)
Film
Added
March 1
The Music Never Stopped (2011)
Film
Added
March 1
The Secret of N.I.M.H. (1982)
Film
Added
March 1
The Square (2017)
Film
Added
March 1
The World is Not Enough (1999)
Film
Added
March 1
Tomorrow Never Dies (1997)
Film
Added
March 1
Twenty Twenty Four (2017)
Film
Added
March 1
We Blew It (2017)
Film
Added
March 1
Where the Skin Lies (2017)
Film
Added
March 1
Who Killed Nancy? (2008)
Film
Added
March 1
XXX (2002)
Film
Added
March 1
XXX: State of the Union (2005)
Film
Added
March 1
Young Adult (2011)
Film
Added
March 2
Showtime at the Apollo

Series Premiere

FOX Series
Added
March 3
MasterChef Junior

Season 6 Premiere

FOX Series
Added
March 4
K.C. Undercover

Complete Season 3

Disney XD Series
Added
March 4
Traitor (2008)
Film
Added
March 5
Amazing World of Gumball

Complete Season 5

Cartoon Network Series
Added
March 5
The 90th Oscars

Special

ABC Series
Added
March 5
The 90th Oscars: Live From the Red Carpet

Special

ABC Series
Added
March 5
The Real Housewives of New York City

Complete Season 9

Bravo Series
Added
March 5
Everything Beautiful is Far Away (2017)
Film
Added
March 5
The New Radical (2017)
Film
Added
March 6
Crash (2005)
Film
Added
March 6
Fantasia 2000 (2000)
Film
Added
March 7
Hard Sun

Complete Season 1 Premiere

Hulu Original Series
Added
March 7
Living Soul (2016)
Film
Added
March 8
Aftermath (2017)
Film
Added
March 8
Knock Knock (2015)
Film
Added
March 9
Champions

Series Premiere

NBC Series
Added
March 9
Power Rangers (2017)
Film
Added
March 10
Angie Tribeca

Complete Season 3

TBS Series
Added
March 12
American Idol

Series Premiere

ABC Series
Added
March 12
American Ninja Warrior

Season 9 Premiere

NBC Series
Added
March 12
Deception

Series Premiere

ABC Series
Added
March 12
Timeless

Season 2 Premiere

NBC Series
Added
March 12
Force Majeure (2014)
Film
Added
March 12
Wolf Warrior 2 (2017)
Film
Added
March 13
Food Wars!

Complete Season 2 Dubs

Sentai Filmworks Series
Added
March 13
Bitter Harvest (2017)
Film
Added
March 14
For the People

Series Premiere

ABC Series
Added
March 14
Rise

Series Premiere

NBC Series
Added
March 14
Tommy's Honour (2017)
Film
Added
March 15
The Bridge

Complete Season 4

ZDF Enterprises Series
Added
March 15
The Son

Complete Season 1

AMC Series
Added
March 15
4 Lovers (2012)
Film
Added
March 15
Blade of the Immortal (2017)
Film
Added
March 15
Four Rooms (1995)
Film
Added
March 15
Hello I Must Be Going (2012)
Film
Added
March 15
LOL (2012)
Film
Added
March 15
October Country (2009)
Film
Added
March 15
River of Grass (1994)
Film
Added
March 15
The Englishman Who Went Up A Hill But Came Down A Mountain (1995)
Film
Added
March 15
The Fog (2005)
Film
Added
March 15
The Forgotten (2004)
Film
Added
March 15
The Kill Team (2013)
Film
Added
March 16
John Q (2002)
Film
Added
March 18
Almost Friends (2017)
Film
Added
March 19
Genius Jr.

Series Premiere

NBC Series
Added
March 19
Little Big Shots

Season 3 Premiere

NBC Series
Added
March 19
Life Itself (2014)
Film
Added
March 19
Love and Saucers (2017)
Film
Added
March 23
Station 19

Series Premiere

ABC Series
Added
March 23
March of the Penguins 2: The Next Step (2017)
Hulu Original Documentary
Added
March 24
Who Framed Roger Rabbit (1988)
Film
Added
March 27
The Little Hours (2017)
Film
Added
March 28
Roseanne

Series Premiere

ABC Series
Added
March 28
Splitting Up Together

Series Premiere

ABC Series
Added
March 30
Alex, Inc.

Series Premiere

ABC Series
Added
March 30
Shadowhunters

Season 3 Premiere

Freeform Series
Added
March 30
Siren

Series Premiere

Freeform Series
Added
March 31
Closing Gambit (2018)
Film
Added
March 31
EuroTrump (2017)
Film
Added
March 31
The Ghoul (2016)
Film
Added
March 31
Habit (2017)
Film
Added
March 31
Project Eden (2017)
Film
Added
March 31
A Fish Called Wanda (1988)
Film
Expiring
March 31
Blazing Saddles (1974)
Film
Expiring
March 31
Dirty Dancing (1987)
Film
Expiring
March 31
Dirty Dancing: Havana Nights (2004)
Film
Expiring
March 31
Gang Related (1997)
Film
Expiring
March 31
Hannah Montana & Miley Cyrus: Best of Both Worlds (2008)
Film
Expiring
March 31
Michael (1996)
Film
Expiring
March 31
Nine Queens (2000)
Film
Expiring
March 31
Swimming with Sharks (1995)
Film
Expiring
March 31
The Conspirator (2010)
Film
Expiring
March 31
The Hurt Locker (2008)
Film
Expiring
March 31
The Spirit (2008)
Film
Expiring