What's new on Netflix March 2018? Stream quality content on Netflix this month. Continue reading for all you need to view all Netflix's content. Wherever you are.
Liberty Shield's range of VPN, Proxy and VPN Routers remain compatible with USA Netflix March 2018 from wherever you are.
The complete list of new titles added to American Netflix March 2018 is below. Notable additions include Ricky Gervais: Humanity, Game Over and Benji. If you wish to stream new content on Netflix, explore our products below.
At the beginning of each month, Netflix adds new movies and TV shows to its library. Below, you'll find our Netflix March recommendations. For more comprehensive coverage of the best titles available on Netflix and elsewhere, keep reading Liberty Shield's Exclusive content. We tell you what to stream and how, updated throughout the month.
So how do you watch Netflix USA from anywhere?
Get an American IP address.
If you just want to watch on your PC, Mac or iPad. Then you can get a USA Proxy or VPN from Liberty Shield from only £6.99 per month.
Prefer to watch on supported media streaming devices? Amazon Fire TV, Smart TV, Apple TV or Roku? You'll need a USA configured VPN Router setup as American for only £12.99 with Worldwide Shipping.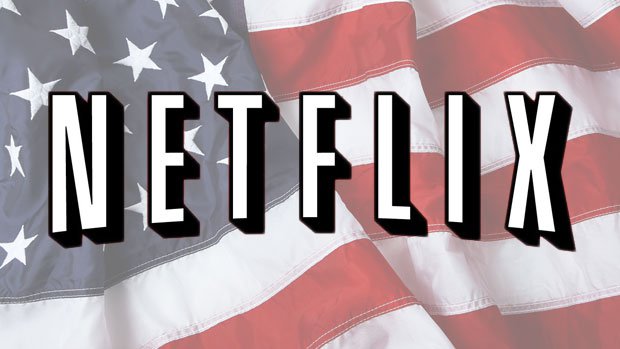 Once you have a USA IP address you'll be able to login via any regional Netflix account. Or you can use their FREE Trial option.
NEW NETFLIX MARCH 1ST 2018 ARRIVALS
300 (2007)
Cruel Intentions (1999)
Forgetting Sarah Marshall (2008)
Ghostbusters (1984)
Ghostbusters 2 (1989)
Up in the Air (2009)
Wet Hot American Summer (2001)
NEW NETFLIX MARCH 8TH 2018 ARRIVALS
Marvel's Jessica Jones: Season 2 (Netflix Original)
NEW NETFLIX MARCH 9TH 2018 ARRIVALS
Collateral: Limited Series (Netflix Original)
Love: Season 3 (Netflix Original)
My Next Guest Needs No Introduction With David Letterman: Part 3 (Netflix Original)
Nailed It: Season 1 (Netflix Original)
NEW NETFLIX MARCH 13TH 2018 ARRIVALS
Ricky Gervais: Humanity (Netflix Original)
NEW NETFLIX MARCH 16TH 2018 ARRIVALS
Benji (Netflix Original)
On My Block: Season 1 (Netflix Original)
NEW NETFLIX MARCH 23RD 2018 ARRIVALS
Game Over, Man! (Netflix Original
NEW NETFLIX MARCH 28TH 2018 ARRIVALS
50 First Dates (2004)
Little Women (1994)
NEW NETFLIX MARCH 30TH 2018 ARRIVALS
A Series of Unfortunate Events: Season 2 (Netflix Original)
WHAT'S LEAVING NETFLIX IN MARCH 2018?
Below you can find a list of movies and TV shows that will no longer be available on Netflix next month. If you haven't watched these titles yet, you're running out of time to do so.
Cybercrimes with Ben Hammersley (Season 1)
Dirt Every Day (Season 1)
Epic Drives (Season 1)
Head 2 Head (Season 1)
Hot Rod Unlimited (Season 1)
Ignition (Season 1)
Mouk (Season 1)
NOVA: Treasures of the Earth (Season 1)
Playful Kiss (Season 1)
Roadkill (Season 1)
Ruby's Studio (Season 1)
Skinwalkers: The Navajo Mysteries (Season 1)
Lab Rats (4 Seasons)
What About Me?
Archer